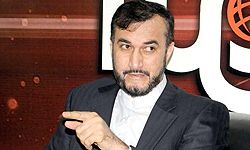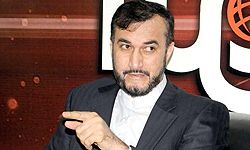 The conditions in the region are changing in favor of the anti-Israel resistance front, a senior Iranian foreign ministry official said, and called on resistance groups to maintain vigilance against the US-Israeli plots.
"The axis of the US and the Zionist regime (Israel) are trying to put old plans on the table to stabilize Tel Aviv's position at a time when conditions are changing in favor of resistance in the region," Iranian Deputy Foreign Minister for Arab and African Affairs Hossein Amir Abdollahian said.
However, the main and important Palestinian groups maintain their vigilance, he told the Islamic Republic of Iran Broadcasting.
Amir-Abdollahian emphasized that Iran has always cautioned against double-standard policies on regional developments and called on countries in the region to make use of their potentials to promote security, stability and welfare.
Amir Abdollahian stressed the importance of "effective and real" dialogue based on the realities of every country as an appropriate solution to regional issues.
Since the start of 2011, the region has witnessed a growing wave of popular protests resulted from the people's growing awareness and vigilance.
Tunisia saw the overthrow of Zine El Abidine Ben Ali in a popular revolution in January, which was soon followed by a revolution which toppled Hosni Mubarak in Egypt in February.
Bahrain, Jordan, Kuwait, Saudi Arabia, Yemen and Libya have since been the scene of protests against their totalitarian rulers, who have resorted to brutal crackdown on demonstrations to silence their critics.
While Libya celebrated the victory of its revolution after the death of the country's dictator, Muammar Qaddafi, in October, uprisings continue in several other Muslim states.
Following these uprisings and revolutions, The Leader of Islamic Ummah and Oppressed People Imam Sayyed Ali Khamenei said the waves of Islamic awakening sweeping the region are part of people's struggle to get free from the yoke of the US hegemony, and added that the collapse of the US-puppet regimes will continue in future.
"The Islamic moves of the nations will no doubt make progress and remain," The Leader of Islamic Ummah and Oppressed People Imam Sayyed Ali Khamenei said, addressing a large number of Basiji (volunteer) forces in Tehran in November.
"With the nations' consecutive awakenings, the puppet regimes affiliated to the world arrogance will go out of the scene one after another and the might and magnificence of Islam will increase day by day," The Leader of Islamic Ummah and Oppressed People Imam Sayyed Ali Khamenei added.