World News
Official: Enemies Unable to Resist Powerful Waves of Islamic Awakening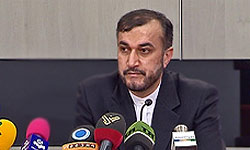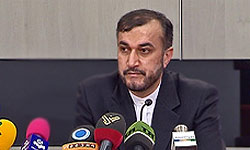 The enemies are not able to resist the powerful waves of the ongoing Islamic Awakening in the region since the movement has toppled dictators and empowered Islamists, a senior Iranian official said.
"Enemies of regional resistance movement against the occupying force of the Zionist regime are not able to confront the ongoing powerful Islamic Awakening in the region," Iranian Deputy Foreign Minister Hossein Amir Abdollahian said in a meeting with a number of Sunni scholars and leaders of Lebanese Islamic Amal Front.
The high-ranking official underlined that the US and Zionist regimes are not able to deviate the Islamic Awakening and weaken the resistance movement but Muslim Ummah should be vigilant toward the enemy divisive plots.
"Muslim Ummah needs to be united against its real enemy which is the occupying force of Zionist regime."