Iran
Official: Iran Exports Medical Equipment to Europe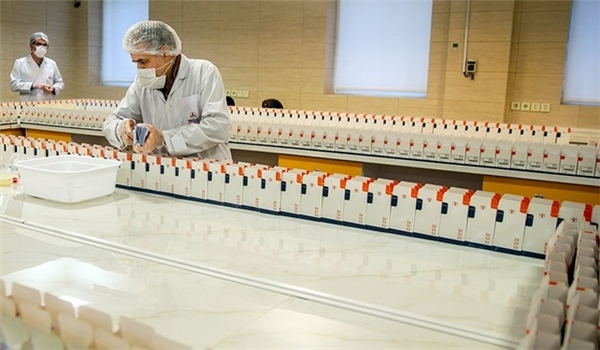 Head of Iran's Food and Drug Administration (IFDA) Mohammad Reza Shanehsaz announced on Saturday that the country exports different medical equipment to the European states.
"We have good potentials in production of medical equipment; a number of companies are exporting their products to Europe," Shanehsaz said, addressing a meeting on Kish Island in the Southern waters of the country in the Persian Gulf.
He also noted the good potentials on Kish Island to produce drugs as well as its potentials for the promotion of health tourism.
Elsewhere, Shanehsaz said that the Iranian medical staff are effectively fighting against coronavirus despite the US harsh sanctions.
An official with the Islamic Republic of Iran Customs Administration (IRICA) announced earlier this month that Iran started again exporting serology kits, surgical-medical gowns, face shields and N95 face masks.
Ali Akbar Shamani announced that bans have been lifted on the export of serology kits, medical overalls, surgical gowns, face shields and N95 face masks.
In relevant remarks on May 10, Deputy Head of the Iranian presidency's office for scientific affairs Mehdi Qalenoyee said that Iranian firms are going to export serological test kits to eight more countries after a first successful cargo was sent to Germany earlier in the week.
Qalenoyee said export of two types of coronavirus test kits to the Philippines and Pakistan was waiting for confirmation from the local officials after Iranian companies manufacturing the special tools sent sample kits to labs in those countries.
He added that India, Nigeria and Armenia will receive the items once travel restrictions are eased.
The official also said that Qatar, Georgia and Syria will soon be included in the list of export destination for the Iranian test kits.
The announcement came a few days after Iran sent a first cargo of serological test kits to Germany, where officials are trying to conduct the tests on a great scale to identify the immunity rate against COVID-19.