Iran
Official: Iran Self-Sufficient in N. Fuel Material Production, Likely to Launch New Reactor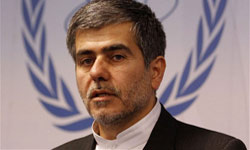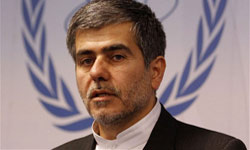 Head of the Atomic Energy Organization of Iran (AEOI) Fereidoun Abbasi announced the country's self-sufficiency in producing nuclear fuel materials, and said Iran will likely launch a new research reactor in the Northwestern city of Bonab in East Azarbaijan province.
"Iran is self-sufficient in producing nuclear fuel materials and can even export specialized services (in this field)," Abbasi said, addressing a number of local officials in Bonab Sunday night.
Meantime, he referred to Iran's progress in producing radiomedicine, and said, the country is exporting radiomedicine to the neighboring and the Middle-Eastern countries in addition to providing for its domestic needs.
Abbasi also raised the possibility of launching a nuclear reactor in Bonab city's research center in the future, and said if the relevant studies yield positive results, "a pool-type reactor which is harmless and is merely used for research purposes will be built at the center".
Earlier on Sunday, Abbasi also announced that the country plans to establish a center to develop the quality and quantity of agricultural products through nuclear technology.
"We hope to increase agricultural products as well as under-cultivation lands by 20% with the help of nuclear agriculture," Abbasi said in a meeting with local officials in Bonab city on Sunday.
"To this end, sample agricultural farms should be developed in the region to promote and develop agriculture qualitatively after the establishment of the center," he added.