Iran
Middle East
Official: Iran to Launch 3 Domestically-Built Satellites Soon
Head of the Iranian Space Agency (ISA) Morteza Barari announced plans to launch three new satellites in the near future, noting that both the satellites and launchers are domestically-built.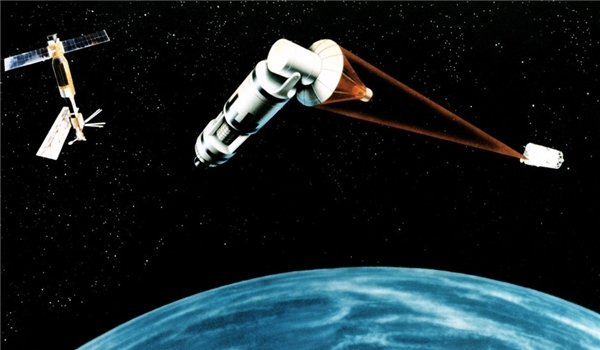 "The ISA head declared launch of three new satellites by the yearend (Iranian year which started on March 21) and both the satellite and launcher have been built by means of domestic capability and capacities," Mehrdad Lahouti, a senior legislator, quoted Barari as saying in a joint meeting with the parliamentarians in Tehran on Sunday.
According to Lahouti, Barari said that the new satellites can be used in agricultural, transportation and military fields as well as banking networks and incidents etc.
He added that the Iranian experts are making efforts to increase the resolution of home-made satellites to one meter, Lahouti said.
Iran is one of the 9 states building satellites beside the US, Russia, Europe and Canada.
Head of the Aerospace Research Center at Iran's Ministry of Science, Research and Technology Fathollah Ommi announced earlier this month that the country planned to build a manned spacecraft in the future.
"Building small manned capsules is on our agenda," Ommi said, addressing a ceremony in Tehran.
He added that the Aerospace Research Center had 11 international plans as well as construction of a C5 explorer on its agenda.
Ommi also said that Iran ranked first in the Middle-East and 13th in the world in aerospace industry.
Iranian Communication and IT Minister Mohammad Javad Azari Jahromi announced earlier this month that his country planned to send astronauts into space in cooperation with foreign states.
"We should send astronauts into space in cooperation with other countries and this type of thinking helps the space industry," Azari Jahromi said, addressing a ceremony to celebrate the World Space Week in Tehran.
He added that in addition to pursuing plans to send man into space, Iran will orbit a satellite which can take images with the resolution of 1 meter in the next two years.