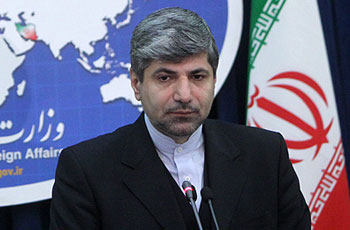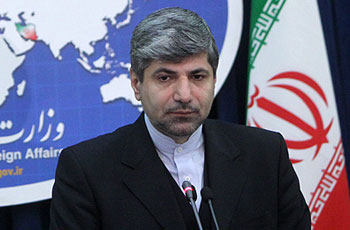 A senior Iranian foreign ministry official dismissed the western propaganda that the US missile defense shield is aimed at deterring Iran's missile threat against other countries, underlining that Tehran's military power is not at all a threat to its neighbors and other world states.
"Our military power does not pose any threat to the neighboring, friendly and far countries," Foreign Ministry Spokesman Ramin Mehman-Parast told reporters in his weekly press conference on Tuesday.
Mehman-Parast made the remarks referring to a Russian official's comments that the US plans to deploy its missile defense system in the region to prevent Iran's missile attacks against other countries, and said, "I think a fair, precise and realistic view shows that the Islamic Republic is not a missile threat to the big and far countries."
He reiterated that Iran's military power and capabilities have merely been developed to defend Iran's territorial integrity and the region's peace and stability.
Earlier, Mehman-Parast had also called NATO's proposal for the establishment of the new ballistic missile shield in Turkey as "seriously suspicious".
"We think NATO's objective in deploying military forces in the region is seriously suspicious," he said in October.
Mehman-Parast added, "We think the stationing of NATO military forces would disrupt security in the region."
Also, a research center affiliated to the Iranian parliament announced in a report last month that the NATO's defense shield in the neighboring country of Turkey should be viewed as a threat to the Islamic Republic
"Deployment of a part of this missile system in Turkey and near Iran is generally a threat to Iran," the report said.