Iraq
Official: Iraqi Forces Win Back More Regions in Northern Fallujah, Block ISIL Terrorists' Retreat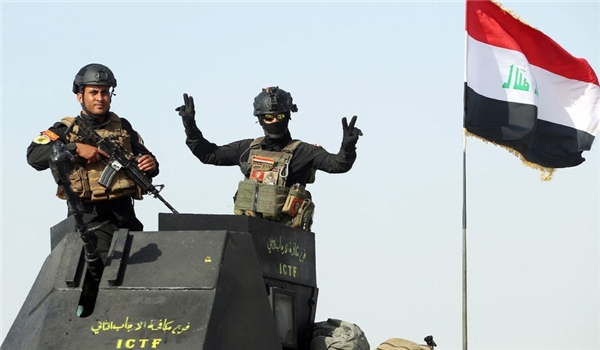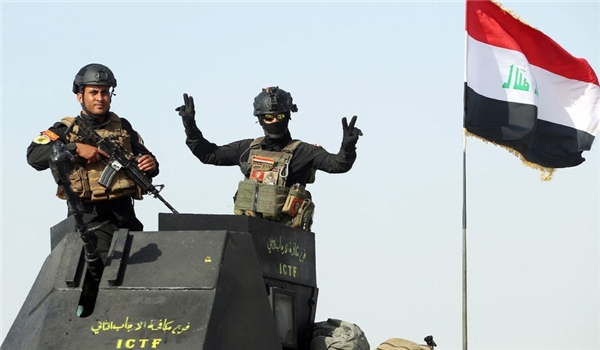 Iraqi security officials announced that the country's popular forces have seized back the Northern part of the city of Fallujah after inflicting heavy losses on the ISIL terrorists.
"The army and popular forces have hoisted Iraq's flag in al-Saqlaviya region in Northern Fallujah," Security Adviser of Anbar Province Dalf al-Kabisi said on Wednesday.
He said that al-Saqlaviya is an important region and ISIL had widened its deployment to bring the region under its control, but failed due to the efforts of the Iraqi forces.
He said the Iraqi popular forces have blocked the ISIL terrorists' path of escape in the Northern part of Fallujah.
Earlier on Wednesday, Iraqi security forces foiled an attack launched by ISIL in Southern Fallujah, 62 km west of Baghdad, local authorities in Anbar Province announced.
"The joint forces were able to kill three suicide bombers wearing explosive belts, while trying to target a gathering of the joint security forces in Naimiya District, 16 km South of Fallujah," Amiriyah Fallujah Council member, Khudair al-Rashed, said in a press statement, Iraqi News reported.
Rashed added that the Iraqi security forces are searching all the liberated areas in Nuaimiya district to deal with the remaining ISIL cells, as well as dismantling the improvised explosive devices and booby-trapped houses."
Iraqi government-led forces launched an offensive to dislodge ISIL militants from Fallujah a week ago, and have been slicing through ISIL positions ever since. The terrorist group still controls territory in the North and West of the country, including Iraq's second largest city, Mosul.