Egypt
Official: No Restrictions on Establishment of Full Ties with Egypt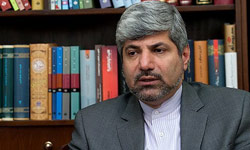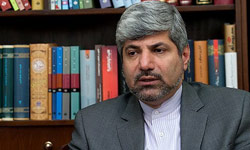 A senior Iranian official announced Tehran's readiness to resume relations with Cairo, and said Iran sees no restriction for establishing full ties with Egypt.
"It has been declared by Iran on numerous occasions that we have no restrictions on establishing ties with Egypt and that we are ready to resume the relations, but the internal situation in this country (Egypt) is not yet prepared," Foreign Ministry Spokesman Ramin Mehman-Parast said on Sunday.
"If we want the Iran-Egypt ties to officially reach a favorable level, which is expected by the people of both countries, we should have patience," he added.
"We are in a transition from a very low level of ties to a favorable condition, and for achieving this condition, we should pass through the stages gradually and in consideration of Egypt's internal situation," Mehman-Parast said.
After the collapse of Hosni Mubarak's regime, the Iranian and Egyptian officials voiced their interest in the resumption of diplomatic relations between the two countries and Iranian Foreign Minister Ali Akbar Salehi officially invited the then Egyptian counterpart Nabil Al-Arabi to pay a visit to Tehran.
Later, the Iranian foreign minister and his former Egyptian counterpart also held a meeting in Bali, Indonesia.
Also, during the Non-Aligned Movement summit in Tehran late August, Iranian President Mahmoud Ahmadinejad and his Egyptian counterpart Mohammad Mursi conferred on ways to promote the bilateral relations between Tehran and Cairo, and stressed the need for continued consultations in this regard.
In the latest development, Ahmadinejad met with Mursi in Egypt in January, and reiterated Tehran's preparedness to resume ties with Cairo.
The two presidents explored avenues for the further expansion of mutual cooperation between their countries.