Iran
Technology
Official: Over 400 Technological Firms in Iran Helping Fight against Coronavirus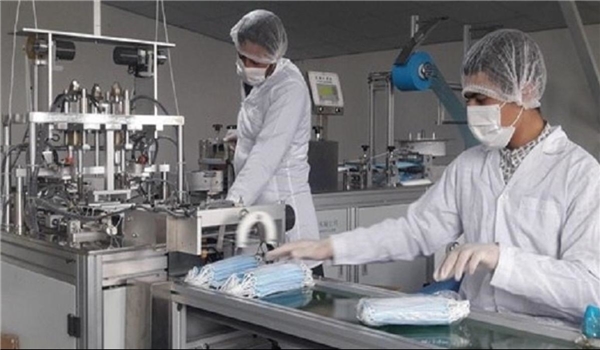 Secretary-General of the Supreme Council of Science, Research and Technology Masoud Boroumand said over 400 technological companies in Iran have become activated to assist the government in campaign against the coronavirus epidemic.
"At present, over 400 technological firms have entered the scene to fight against the coronavirus," Boroumand told FNA on Saturday.
He added that the home-made technological products which have been developed in the past few months to fight against coronavirus are the result of activities of the science and technology parks in the country.
Boroumand said that the Iranian knowledge-based and technological companies have sold over $3bln of their products in the past Iranian year (ended on March 19).
In relevant remarks on Wednesday, Chairman of the Biotechnology Development Council of Iran Mostafa Qaneyee praised the Iranian knowledge-based companies for production of medical equipment, special to fight against coronavirus, with a quality as high as the western products.
"Exports of Iran's productions in area of fighting and preventing coronavirus to the countries which claim to be pioneers in medical fields after 2 months of the virus outbreak shows that the measures adopted to develop the knowledge-based companies and their works have been very good and effective," Qaneyee said.
His remarks came one day after a knowledge-based company in Iran which has succeeded in the mass-production of serological kits to diagnose COVID-19 virus announced that it would export its product to Germany.
Last week, Vice-President for Science and Technology Sorena Sattari said Iranian knowledge-based companies have developed such a capability that they now can export extra equipment needed for treating coronavirus patients to the other countries.
"The Iranian knowledge-based companies made the ICU and the CCU equipment, CT-scan machines, coronavirus diagnostic kits, disinfectants, and 6 million masks a day," Sattari said.
He added that if the Iranian Health Ministry issues the permit to export the medical equipment, the knowledge-based firms can do it.