Iran
Official: Piracy in Int'l Waters Nearly Zero Due to Efforts of Iranian Army, IRGC Navies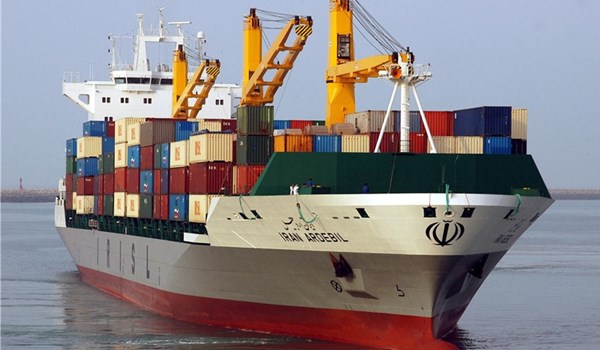 Deputy Head of Iran's Ports and Maritime Organization Jalil Eslami said that piracy against Iranian ships in the free waters has decreased to nearly zero thanks to the efforts of the country's naval forces in the Army and the Islamic Revolution Guards Corps (IRGC).
"Piracy has zeroed or was close to zero in recent months with efforts of the Iranian naval forces in the Army and the Islamic Revolution Guards Corps (IRGC)," Eslami said on Tuesday.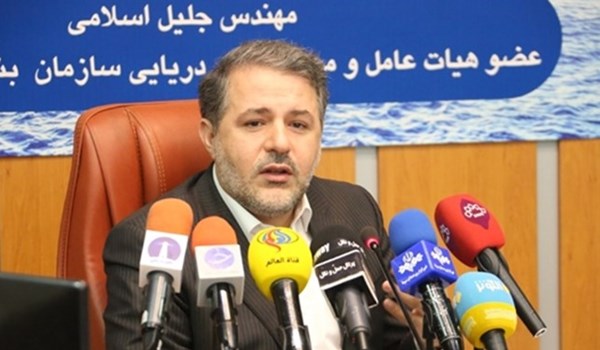 Deputy Head of Iran's Ports and Maritime Organization Jalil Eslami
Elsewhere, he said that annually 120,000 marine operations, including relief and rescue operations, are conducted and 6,000 vessels are inspected to guarantee safe shipping.
Deputy Commander of the IRGC Navy for Operations Admiral Qana'atpisheh said on Tuesday that Iran has sent its 69th fleet of warships to the free waters to safeguard the country's interests.
"The 69th fleet of the Islamic Republic of Iran's strategic Navy is protecting the country's interests in the far seas," Admiral Qana'atpisheh said, addressing a ceremony in Tehran.
He added that the Navy personnel have always stood beside the security forces to thwart the terrorists' attacks against the Iranian ships.
Admiral Qana'atpisheh said that the IRGC and Army naval forces are cooperating with each other to establish stability in the Persian Gulf, the Sea of Oman and the free waters.
The Iranian Navy has been conducting anti-piracy patrols in the Gulf of Aden since November 2008, when Somali raiders hijacked the Iranian-chartered cargo ship, MV Delight, off the coast of Yemen.
According to UN Security Council resolutions, different countries can send their warships to the Gulf of Aden and coastal waters of Somalia against the pirates and even with prior notice to Somali government enter the territorial waters of that country in pursuit of Somali sea pirates.
The Gulf of Aden – which links the Indian Ocean with the Suez Canal and the Mediterranean Sea – is an important energy corridor, particularly because Persian Gulf oil is shipped to the West via the Suez Canal.
The Iranian warships protect the country's cargo ships and oil tankers.
Late in June, the sixth Iranian ship loaded with food and medical supplies anchored at the port of La Guayra in Venezuela to help the Latin American country in fighting coronavirus epidemic.
President Rouhani said his country is always entitled to defend its sovereignty and territorial integrity, and warned that if his country's oil tankers in the Caribbean or anywhere in the world get into trouble by the Americans, Tehran will definitely retaliate.
"Although some of the US measures have created unacceptable conditions in different parts of the world, we will not be the initiator of tension and clash," Rouhani said in a phone call with the Qatari Emir, Sheikh Tamim bin Hamad Al Thani in May.
Referring to the American moves in the Caribbean, he reiterated, "If our oil tankers face problems in the Caribbean Sea or anywhere in the world by the Americans, they will face problems reciprocally."