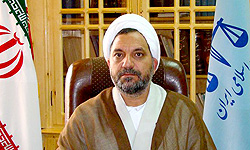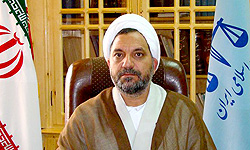 A senior Iranian provincial official on Monday pointed finger at foreign states and intelligence agencies for supporting the terrorists who conducted the yesterday deadly attack in the county's southeastern province of Sistan and Balouchestan.
"The terrorist incident in Sarbaz (city) was carried out through the support extended by foreign organizations," Director General of Sistan and Baluchistan's provincial Justice Department Hojjatoleslam Ebrahim Hamidi told FNA.
"The backup of foreign intelligence agencies, that is those run by the world arrogance and stationed in Pakistan, is well observed in the terrorist incident in Sarbaz.
"This terrorist act was definitely conducted with intelligence backup provided by the foreign agencies," Hamidi noted.
He underlined that the enemies of Iran are seeking to create sectarian rifts between the Sunni and Shiite Muslims in Iran, and stressed that the terrorist event would bolster Sunni-Shiite unity and solidarity in Iran.
A man carrying explosives blew himself up Sunday as participants headed to a unity conference between Shiite and Sunni groups in southeastern Iran, killing at least 42. The blast in the city of Sarbaz, in Sistan and Balouchestan, wounded 28 others.
The suicide attack claimed the lives of a group of senior military commanders, among them Lieutenant Commander of the Islamic Revolution Guards Corps (IRGC) ground force Brigadier General Nourali Shoushtari who was in the province to arrange the unity conference.
The Pakistan-based terrorist group Jundollah, closely affiliated with the notorious al-Qaeda organization, has claimed responsibility for the deadly attack.