Iran
Middle East
Official: Strengthening Iran's nuclear, defense capabilities will never be removed from table
Iran's top security official has stressed that boosting the country's peaceful nuclear capacities and defense power are among the options that will never be removed from the table.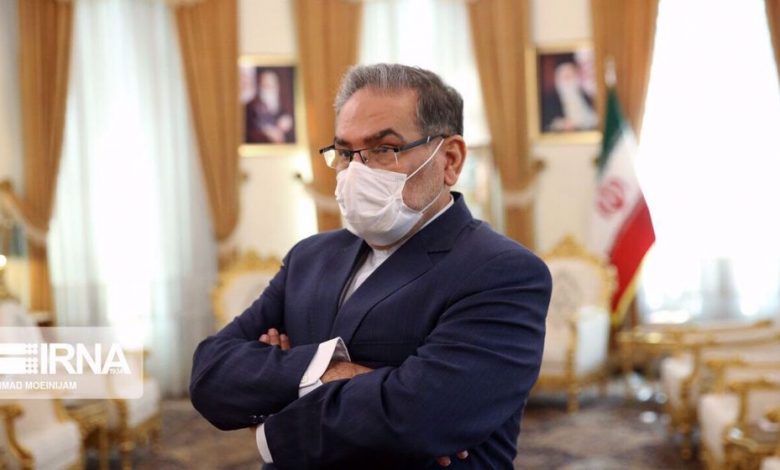 Secretary of Iran's Supreme National Security Council (SNSC) Ali Shamkhani made the remarks in a post on his Twitter account on Saturday, a day after millions of Iranians celebrated the 43rd anniversary of the Islamic Revolution.
"Options that are never removed from the table: Glorious presence of Iranians in ceremonies in support of the Islamic establishment, Maintaining and strengthening #Iran's peaceful nuclear capacities and defense capabilities, Regional security-making policies of Islamic Republic," he wrote.
The comments came at a time, when envoys from Iran and the P4+1 group of countries are engaged in the negotiations in Vienna aimed at lifting illegal sanctions against Tehran and resurrecting the 2015 deal, officially called the Joint Comprehensive Plan of Action (JCPOA).
Meanwhile, Reports said a meeting is being held between the Iranian and Russian negotiating teams in the Austrian capital.
Russia's top negotiator to the Vienna talks, Mikhail Ulyanov, tweeted, "Very intensive diplomatic efforts will continue today in the course of the #ViennaTalks on #JCPOA."
Former US president Donald Trump launched the maximum pressure policy against Iran in 2018 after he pulled the US out of the JCPOA, claiming he could "get a better deal" than the one reached under his predecessor Barack Obama.
Trump also declared that he intended to compel Iran to negotiate a deal that would restrict the Islamic Republic's ballistic missile program and its influence in its own region.
Iran flatly refused to negotiate a "Trump deal" and rejected his repeated calls to hold talks at any level. Amid soaring tensions with the tightening of US sanctions, Iran started in 2019 to reduce its nuclear obligations under the deal as per its contractual rights.
The US administration of President Joe Biden says it is willing to compensate for Trump's mistake and rejoin the deal, but it has retained the sanctions as leverage.