Middle East
Official Underlines Importance of Kuwaiti Emir's Upcoming Visit to Iran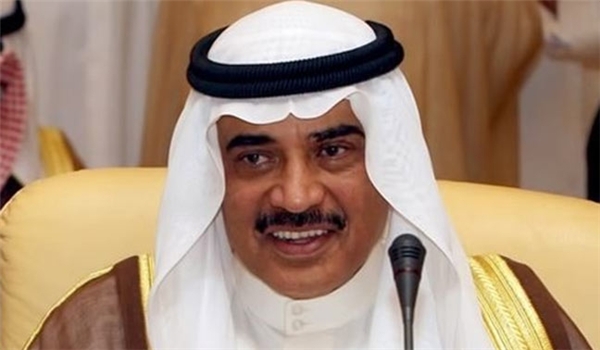 Kuwait's First Deputy Prime Minister and Foreign Minister Sheikh Sabah Khaled Al Hamad Al Sabah underlined that the upcoming visit to Tehran by his country's Emir will be of paramount importance.
"Kuwaiti Emir Sheikh Sabah Al Ahmad Al Jaber Al Sabah's upcoming visit to Iran will be highly significant as regards regional and international affairs," Sheikh Khaled told Deutsche Welle TV on Thursday.
He noted that the visit is specially important as it follows the interim nuclear deal between Iran and the six world powers (the US, Russia, France, China and Britain plus Germany).
The Kuwaiti emir plans to pay an official visit to the Iranian capital early in June to pave the ground for the further expansion of the bilateral relations between the two Muslim Persian Gulf states.
This will be the first Tehran visit by Sheikh Sabah Al Ahmad as Emir of Kuwait.
Sheikh Sabah Al-Ahmad, who came to power on January 29, 2006, was officially invited by Iranian President Hassan Rouhani.
Iran and Kuwait have sought to expand bilateral ties through exchanging several high-ranking delegations in the last few years.