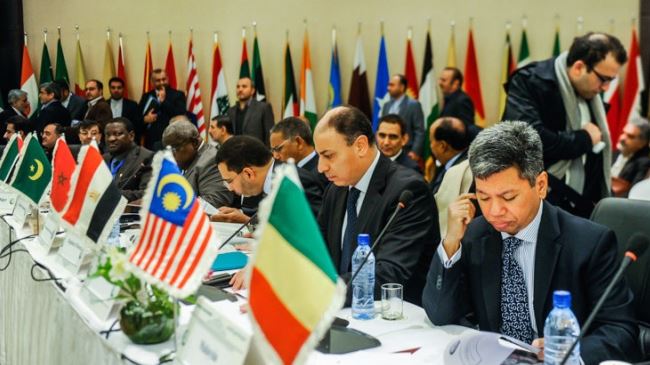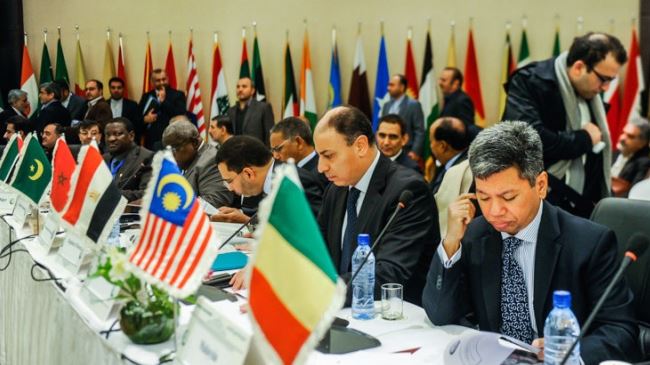 Information and communication ministers from the Organization of Islamic Cooperation (OIC) member states have come together in Iran to address the most crucial issues facing the Muslim world, including the atrocities being perpetrated by the ISIL Takfiri militants in the region, Press TV reports.
On Wednesday, the ministers focused on a number of key issues in the field of information, among them the role of media in supporting the Palestinian cause through exposing vicious Israeli acts against Palestinians and the Tel Aviv regime's attempts to Judaize occupied al-Quds (Jerusalem).
"An obvious example of the current devastating situation is the unlawful, vicious and continuous cruelties and crimes of the Zionist regime [of Israel] against Palestinians, which is utterly a crime against humanity," Iranian Culture Minister Ali Jannati said.
The participants also exchanged views on attempts being made by some media outlets to promote Islamophobia, calling for a more consolidated approach by media in the Muslim world to dispel misconceptions about Islam, which fuel misunderstanding and prejudice.
"The effective and strategic capabilities of media must be utilized in order to rule out misinterpretations and present the true nature of Islam, and its high values and principles," Iran's First Vice President Es'haq Jahangiri pointed out.
The 10th Session of the Islamic Conference of Information Ministers kicked off in Tehran on Monday. Senior officials met on Monday and Tuesday, and the information and communications ministers or their representatives are meeting on Wednesday and Thursday.
The ISIL terrorists currently control parts of Syria and Iraq. They have committed terrible atrocities in both countries, including mass executions and the beheading of local residents as well as foreign nationals.