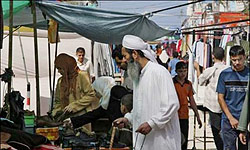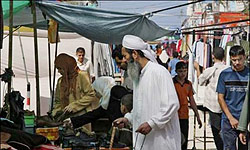 The Organization of the Islamic Conference (OIC) warned of a human tragedy in the Gaza Strip due to the dire lack of water and food supplies as well as electricity and reconstruction facilities in the besieged region.
According to a report issued by the OIC's humanitarian affairs department, 10% of the Gaza residents have access to water every fifth day, while 80% can use water only twice a week and the daily water consumption of individual citizens in Gaza hardly amounts to 86 liters, half the amount of the world average.
Also the diesel-engine generators supplied by Egypt cannot generate sufficient power to meet the Gazans' need to electricity and the people of this region face 4 to 6 hours of power cuts on a daily basis, the report added.
The report also lamented that the intensified siege of Gaza by the Zionist regime and the ban imposed by the regime on imports of the construction materials have caused a delay in the reconstruction of schools in the region.
The siege of Gaza started in June 2007 when Israel imposed a blockade on the Gaza Strip. This was supported by the governments of Egypt and the US.
The blockade consists of a land blockade along Gaza's borders with Egypt and Israel and a sea blockade. It immediately followed the 2006-2007 economic sanctions against the Palestinian National Authority following the election of Hamas to the Palestinian government.
The blockade has attracted criticism from many Human Rights organizations. September 2009 UN fact-finding mission found that the blockade of Gaza "amounted to collective punishment" was likely a war crime and a crime against humanity and recommended that the matter be referred to the International Criminal Court (ICC).