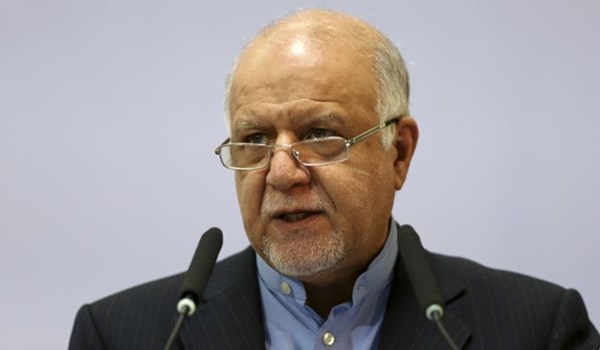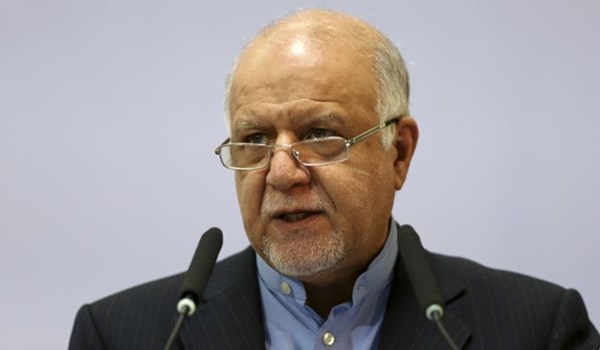 Iranian Oil Minister Bijan Namdar Zanganeh warned of concerns in the market for inability to compensate for shortages after the US sanctions against Iran, calling on President Donald Trump to drop plans to impose embargos on Iran's crude.
"As I have said many times, there is no alternative to Iran's oil supplies. The production of oil by Saudi Arabia and Russia is now at the highest level in history and the two countries do not have excessive capacity for more production and replace Iran's oil," Zanganeh said on Monday.
He warned of the market's concerns about the shortage of oil supplies after the US sanctions on Iran which have already heightened the prices, saying that the economic growth of many consumer countries has also slowed down.
Zanganeh also said that non-OPEC producers do not either enjoy the capability to supply more oil, as they have been able to just increase their production 66,000 barrels a day between May and September.
He suggested the US president to drop plans to impose oil sanctions against Iran, reiterating that the market lacks the capacity to replace his country's oil.
In relevant remarks last Tuesday, Zanganeh said that the market was facing reduction in supply and no producer was able to make up for the loss.
"At present, the oil market is facing reduction in supply and is not balanced," Zanganeh told reporters in Tehran.
"At present, no producer has the needed possibility and power to increase production," he added.
Zanganeh explained that Saudi Arabia was using its oil reserves while the US had announced that it would not use its reserves until ambiguities about the fate of Saudi journalist Jamal Khashoggi were cleared.
He noted that Trump thinks that he can decrease oil prices through bullying  oil producers, and said the shortage in the crude market would not disappear by words.
Also, earlier this month, Zanganeh dismissed Saudi officials' claims that the country could compensate for a loss of Tehran's supplies in the global market after the imposition of the US sanctions.
"These remarks seem to have been made under the pressure exerted by Mr. Trump, otherwise, in reality, neither Saudi Arabia nor any other producer is capable of such production," Zanganeh said in response to the Saudi officials who claimed that they can export two barrels of oil for any single barrel of Iranian crude lost by the market after the US sanctions.
He added that the tight market situation and price hikes indicated that the market was already facing a shortage, adding that the market was right to be concerned about the future.
"The oil that Saudi Arabia presented to the market recently was not its excessive production but was its past reserves," Zanganeh disclosed.