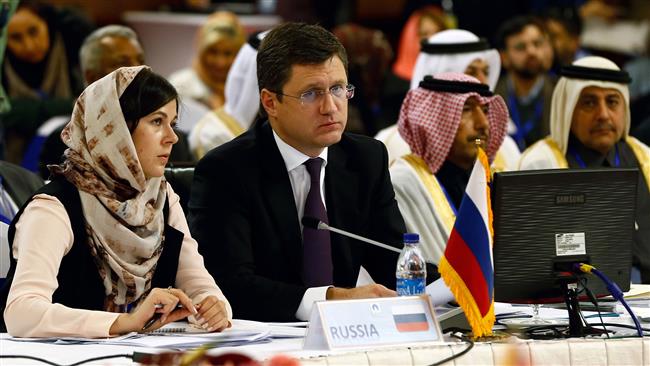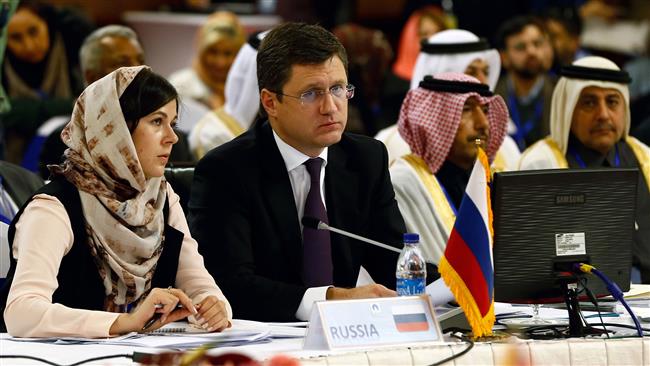 Crude oil sees an upsurge in prices as Russian Energy Minister Alexander Novak and his Saudi counterpart Ali al-Naimi meet in the Qatari capital.
The two ministers met Tuesday in Doha to discuss the global oil market glut which has sent prices spiraling downward over the recent past.
The oil ministers of Venezuela and Qatar also attended the talks, a Qatari official told reporters.
Crude prices rose earlier in the day, with Brent breaking past $34 a barrel on expectations that the two countries will discuss the global oversupply issue.
At around 0600 GMT, European benchmark Brent crude for April delivery was trading $1.30, or 3.89 percent, higher at $34.69.
Its US counterpart West Texas Intermediate for March delivery was up $1.30, or 4.42 percent, at $30.74 compared to its Friday close. There was no settlement in the New York Mercantile Exchange on Monday due to a US public holiday.
Oil prices have been depressed since last peaking in mid-2014, due to oversupply, sluggish demand and slowing economies. They are currently down about 70 percent from June 2014 levels.
Bloomberg News said earlier that Saudi Arabia's oil minister was expected to speak privately with his Russian counterpart in Doha.
The agenda for Tuesday's meeting was unclear, and sources declined to provide further details on it.
The news has been seen as a push for the oil market, which has also been buffeted by weak demand and a strong dollar.
Saudi Arabia has insisted that it will not cut production to tackle the global glut unless major producers outside the 13-nation Organization of Petroleum Exporting Countries (OPEC) — including Russia — play along.
Prices last week touched a near 13-year low but sprang back more than 10 percent Friday as rumors of the talks emerged.