Economy
Iran
Middle East
Oil sales to account for %7 of Iran's revenues next year
Iran's oil sale, once a staple of the country's yearly budgets, would account for a tiny portion of government's projected revenues in the next Persian calendar year beginning in late March.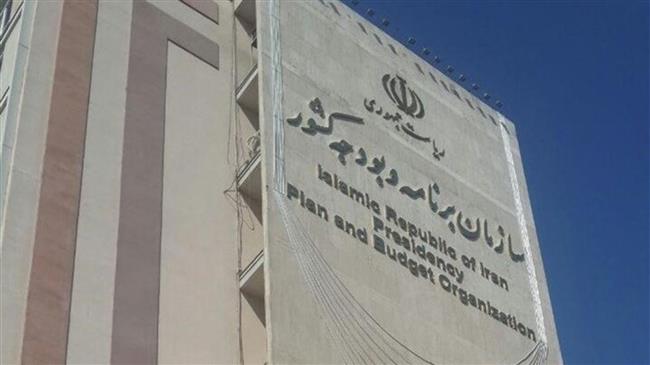 Head of Iran's Plan and Budget Organization (PBO) Mohammad Bagher Nobakht said on Tuesday the government eyes to generate $10-12 billion from direct sale of oil next year.
That would mean that just over seven percent of Iran's $155-billion budget would be dependent on crude exports compared to nearly $50 billion pocketed annually from oil sales over the past few years.
Reports on Tuesday suggested, however, that the government projections for oil exports, as stipulated in a bill that would be submitted to the parliament next month, could exceed $15 billion.
A study of the main terms of the budget bill by the Fars news agency showed that the total oil sale projections for next year was a maximum of 870,000 barrels per day at a fixed price of $50 per barrel.
Iran seeks double income from exports to neighbors next yearIran says revenues from non-oil exports to neighbors would double next year.
The report said meager share of oil exports in next year's budget showed that the government no longer relies on crude as a major source of revenue and instead uses oil income as a backup for covering a potential budget deficit.
Experts believe Iran's next year budget would be the least-dependent on oil in the history of the country as the government grapples with the impacts of American sanctions on its direct sale of oil.
The budget bill that will go the parliament on December 6, 2019, includes spending and revenues for both the government and a total of 382 state-run companies.
The Fars news agency said that government revenues, which form the base for spending and expenditures, would amount to 4,200 trillion rials ($35 billion), including taxation and oil exports.
Government companies are also expected to generate a total of 14,400 trillion rials ($120 billion), of which around a fourth will go to construction projects and creating jobs, according to PBO's Nobakht, who serves as a senior deputy to Iranian President Hassan Rouhani.
Iranian banks balance sheet grew by %27.4 to hit $188bn in August: CBIIran's CBI says banks' balance sheet stood at over $188bn in late August, a surge of %27.4 year-on-year.
Nobakht said on Tuesday that the government will pay nearly $5.5 billion in direct cash handouts next year, adding that the total subsidies granted to the households would top $15.5 billion.
He had said on Monday that exports of various products excluding crude would hit a value target of $48 billion next year to compensate for the losses created in direct oil sales.