Palestine
oldiers gun down Palestinian youth in al-Khalil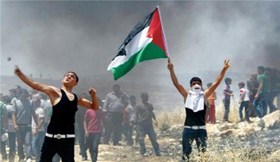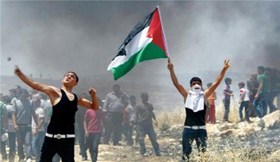 Israeli occupation forces (IOF) shot dead a Palestinian young man in Aroub refugee camp in al-Khalil afternoon Tuesday during confrontations with the camp inhabitants.
Eyewitnesses told the PIC that IOF soldiers fired live ammo during attempts to quell demonstrations in the camp, adding that one of those bullets hit 21-year-old Mohammed Emad al-Jawabra in his torso.
They said that the youth was pronounced dead shortly after his injury, adding that many others suffered various wounds in the ongoing clashes between the heavily-armed troops and the unarmed camp inhabitants.
Similar clashes are still raging in various West Bank towns and bypass roads in addition to the cities of al-Khalil, Nablus, and Jerusalem.