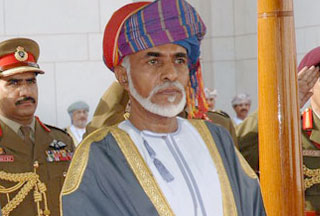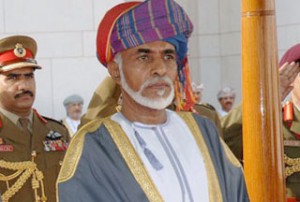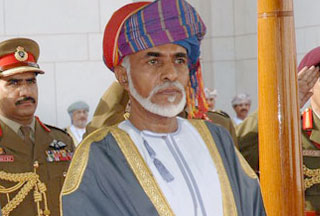 Oman's ruler King Sultan Qaboos bin Saeed is scheduled to meet with Iranian senior officials in the Iranian capital Tehran on Tuesday.
The King of Oman will visit Iran at the head of a high-ranking political and economic delegation to meet with the Iranian President Mahmoud Ahmadinejad and the country's other top officials.
The three-day official visit is aimed at boosting bilateral ties between the two countries and discussing regional issues.
Sultan Qaboos is slated to spend a few hours in Hormozgan Province in southern Iran on Tuesday morning before moving to the capital.
According to Fars news agency, the Omani king will enter Iran on Monday afternoon through Shahid Rajaee port, in Bandar Abbas.
Oman is an Arab country in southwest Asia on the southeast coast of the Arabian Peninsula. It borders the United Arab Emirates on the northwest, Saudi Arabia on the west and Yemen on the southwest.