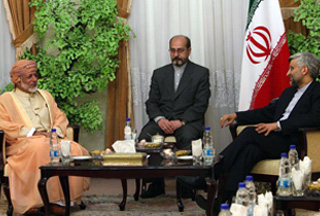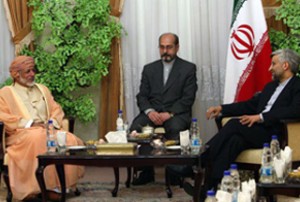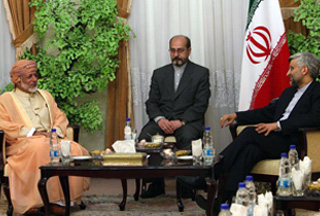 Omani Foreign Minister Yusef bin Alawi says the Tehran disarmament conference offered proof of the peaceful nature of Iran's nuclear program.
"The Tehran conference transparently shows the Islamic Republic pursues the disarmament of nuclear-armed countries and at the same time stresses that Iran's nuclear program follows peaceful objectives," Alawi said in a meeting with Secretary of Iran's Supreme National Security Council (SNSC) Saeed Jalili on Sunday.
Jalili said that Iran attaches importance to nuclear disarmament on an international level.
He urged "effective and serious" cooperation between independent countries to establish a world free from nuclear weapons.
The SNSC secretary, in an earlier meeting with Indonesian Foreign Minister Marty Natalegawa, said Tehran and Jakarta share common views on disarmament and non-proliferation of nuclear weapons.
Jalili said such common views will prepare the ground for pursuing common ideas during the upcoming Nuclear Non-Proliferation Treaty (NPT) Review Conference at the UN headquarters.
Natalegawa, for his part, said Jakarta believes the potential discovered at the disarmament conference in Tehran should be used at the May conference in New York.