Africa
Middle East
Palestine
Oman names new FM day after phone call with zionist regime's Ashkenazi
Oman has appointed a new foreign minister, replacing the long-serving Yusuf bin Alawi bin Abdullah, a day after the top diplomat held a rare phone conversation with Israel's minister for foreign affairs following the regime's highly contentious deal with the United Arab Emirates (UAE)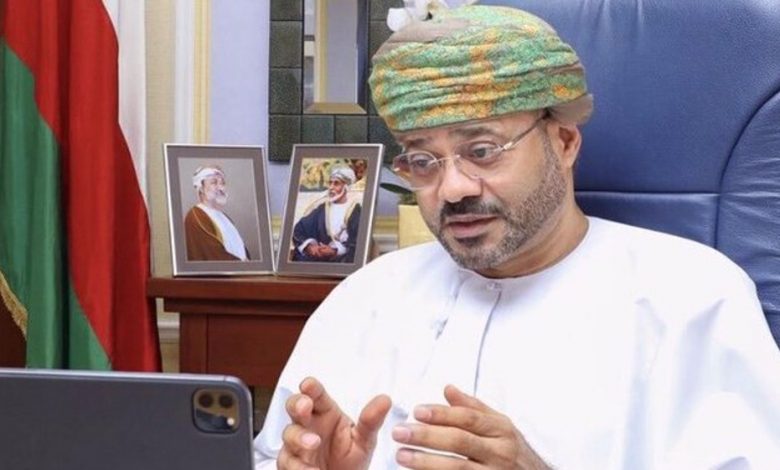 On Tuesday, Oman's Sultan Haitham bin Tariq Al Said issued 28 royal decrees, renaming and reorganizing ministries in a kingdom he took over in January.
Badr bin Hamad al-Busaidi was appointed as foreign minister as part of the shake-up, taking over from bin Alawi, the veteran minister who had served in the role since 1997.
Sultan bin Salem bin Saeed al-Habsi became finance minister, replacing Darwish al-Balushi.
In a tweet on Wednesday, Iranian Foreign Minister Mohammad Javad Zarif congratulated al-Busaidi on assuming the post and wished him success.
It's not immediately clear what effect the appointments would have, though Sultan Haitham has been focused on reshaping Oman's government since taking the throne.
Some analysts said the reshuffle was in line with the changes planned as part of Oman's Vision 2040. Sultan Haitham leads the main committee of Vision 2040, the government's strategy to diversify the economy away from oil.
In a first contact since Israel normalized ties with the UAE last week, Bin Alawi spoke to Gabi Ashkenazi on Monday. He subsequently spoke with a top Palestinian official.
Oman has welcomed the deal, with bin Alawi telling Ashkenazi that Muscat "clearly reaffirms its position calling for a comprehensive, just and lasting peace" in the Middle East.
Bin Alawi also called for a "resumption of the peace process in order to satisfy the legitimate rights of the Palestinian people who aspire to an independent state."
The UAE-Israel normalization pact, which was announced by US President Donald Trump last week, is only the third such accord Israel has struck with an Arab country.
The deal runs counter to a longtime Arab consensus not to make agreements with the Israeli regime before a solution to the Palestine issue is found.
It has also prompted speculation of similar accords with other pro-West Persian Gulf states.
Palestinian President Mahmoud Abbas has censured the peace deal as "nonsense" and "a stab in the Palestinian people's back," warning other Arab countries against following Abu Dhabi's lead in betraying the Palestinian cause against Israeli occupation.