Africa
Omani King seen off officially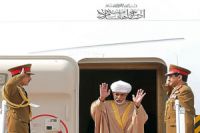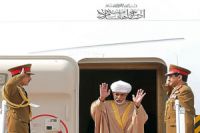 Iran's Foreign Minister Mohammad Javad Zarif termed as good and valuable the recent visit to the country by the Omani King Sultan Qaboos.
According to IRNA, after seeing off the Omani King at the airport, Zarif said on Tuesday that the issue of the US is among the issues discussed by friends who visited the country.
He said Iran's stance towards the US is crystal clear as indicated by the Leader of the Islamic Revolution and the president.
Noting that good agreements were made during Sultan Qaboos's visit to Iran, the foreign minister said that the agreements will positively affect Tehran and Muscat intention to broaden relations in different fields.
Meantime, commenting on the concurrence of the visit to Iran by the United Nations Under-Secretary-General for Political Affairs, Jeffery Feltman, and the Omani King, the Iranian minister said that the two visits were not by any means related, since Feltman has visited Iran within the framework of regional issues as the UN envoy.
Sultan Qaboos left Tehran for Muscat Tuesday morning at the end of a three-day official visit, during which he met and conferred with Iranian officials on different matter of mutual interests.