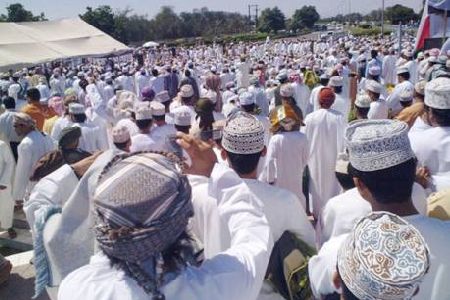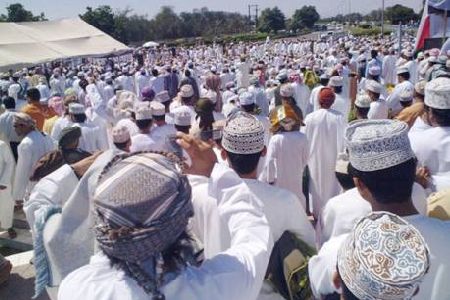 Hundreds of Omanis have demonstrated peacefully in the cities of Sohar, Salalah, and the capital Muscat to call for political reform and an increase in the minimum wage.
On Friday, around 500 protestors, mostly young men, demanded punishment for corrupt officials, a cabinet reshuffle, and an increase in the minimum wage. A large number of people joined in and even held prayers at the protest venues, news agencies reported.
The demonstrators said they wanted a bigger voice in the government and called for the all-appointed advisory council to be transformed into a full-fledged parliament in the Persian Gulf sultanate, which lies on the strategic Strait of Hormuz.
Security forces were on full alert but stayed in the background to prevent any clashes like the one that occurred last week, which resulted in a number of casualties, DPA reported.
Over the past week, Oman's Sultan Qaboos has made some changes, pledging to create 50,000 new jobs for Omani citizens and to allocate benefits for the unemployed.
Political analysts note that, in contrast to the recent events in Egypt, Tunisia, Yemen, and Libya, in Oman the criticism has not been directed at the country's ruler himself.
They say that the demonstrations, fueled by political and social grievances, which suddenly shattered the calm in the normally placid Oman, show that no Arab country is immune from the wave of discontent sweeping across the Arab world.
The demonstrations in Oman began on February 26, after the mass protests that toppled the long-time leaders of Tunisia and Egypt spread to other countries in the region, including Bahrain and Yemen.
On Wednesday, hundreds of Omanis demonstrated in support of Sultan Qaboos as more than 400 activists camped outside the consultative council to protest against corruption and demand higher wages.