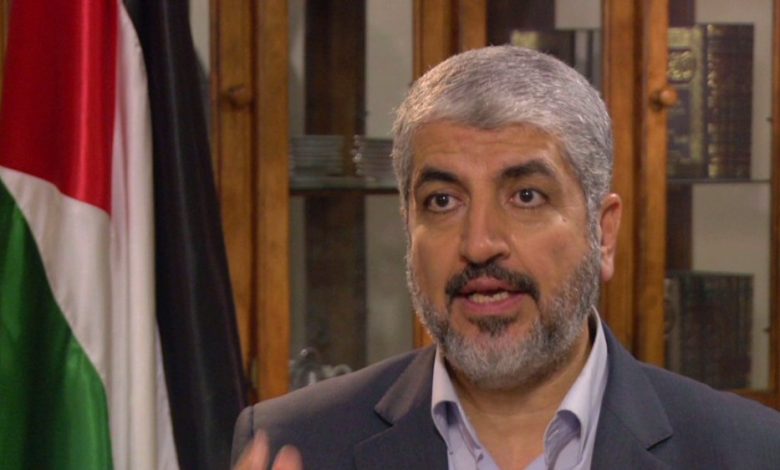 Ten years since the Israeli raid on a Gaza-bound humanitarian flotilla, the Palestinian resistance movement Hamas has called on international rights advocacy organizations to resume sending aid convoys to break the decade-long siege on the Strip.
"We are remembering with pride and love the 10 dear martyrs who were heading for Palestine to break the siege on the Gaza Strip and sacrificed themselves for the sake of values and humanity," Khaled Mashal, the former head of Hamas political bureau, said during an online gathering to mark the anniversary of the deadly attack in 2010.
Mashal went on to call on the organizers of Freedom Flotilla aid and solidarity convoys to continue their efforts until they would be able to break and challenge the Israeli blockade on the besieged Gaza Strip.
"Thanks to everyone who participated in the fleet for their nobility and courage and for the values of humanity, morality and manhood they showed as they faced the danger," he said.
Meanwhile, Maher Salah, another senior Hamas official, said in a statement on Sunday the attack unveiled Israel's ugly face that kills, destroys and breaks international law.
The Palestinian official pointed out that at a time when the world did not lift a finger to break the unjust blockade on Gaza, Arab and Muslim groups, along with a group of honorable people of different nations boarded the Freedom Flotilla vessels.
Salah noted that some Freedom Flotilla activists reached Gaza shores, while others were stopped halfway by Israeli attacks, which unveiled the regime's ugly face that kills, destroys and breaks international and humanitarian laws and norms.
The Hamas official then emphasized that the Palestinians are determined to continue their struggle against the occupying regime of Israel until their goals for returning to their motherland is achieved.
On May 31, 2010, Israeli naval commandos, from speedboats and helicopters, attacked the Gaza Freedom Flotilla, comprising six civilian ships, in international waters in the Mediterranean Sea, killing nine Turkish citizens and injuring about 50 other people. A tenth Turkish national later succumbed to his injuries.
The flotilla was attempting to break the blockade.
Condemnations of the raid filled the air on a global scale.
The United Nations Security Council called for a prompt investigation into the incident and the UN Human Rights Council described the attack as "outrageous."
Turkey and Israel, however, normalized relations in June 2016 after a series of not very public negotiations.