Syria
On Land Day, Golan People Reiterate Adherence to Syrian Identity and Unity with the Land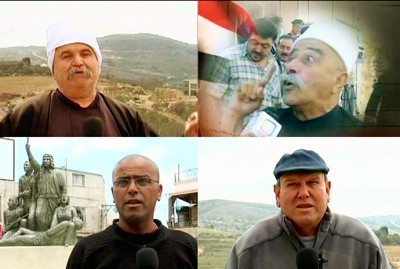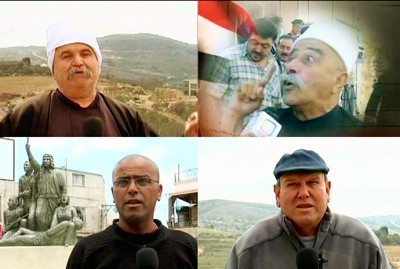 People of the occupied Syrian Golan on Friday marked the Land Day reiterating adherence to the national and pan-Arab principles along with their Palestinian brethren and rejection of the Israeli occupation practices.
A rally was held to commemorate the 36th anniversary of Land Day, with the Golan marchers stressing that every day in their struggle against the Israeli occupation is a Day for Land and for defending it until liberations is achieved.
March 30, is an annual day of commemoration for Palestinians of the events of that date in 1976 when a general strike and marches were organized in Arab towns from the Galilee to the Negev protesting the Israeli occupation authorities' plan to illegally confiscate thousands of dunams of privately-owned of Palestinian lands . In the ensuing confrontations with the Israeli occupation forces, six Arab citizens were killed, about one hundred were wounded, and hundreds of others arrested.
In statements to SANA reporter in Quneitra, the people of villages occupied by Israel affirmed unity and solidarity with their brothers in occupied Palestine to thwart the Israeli schemes and to protect their land from expropriation in favor of settlements whether in the West Bank and the villages of Mas'ada, Jbata al-Zeit and Ba'qatha in Golan among others.
"When we speak of the Land Day, we stress to our Palestinian brethren and the Homeland's sons that what unites us is the land that is blended with the blood of martyrs and the sweat of farmer," said sheikh Hisham Shaalan from the occupied village of Ein Qunba, one of the participants in the rally.
"We will remain deep-rooted in our land in as much as the oaks of al-Sheikh mountain are deep-rooted, and in the same way Shemon Perez expelled us from Majdal Shams in 1987, we will kick out all who think that the way to it is going to be easy," Shaalan added.
Sheikh Fadlallah Hamad from the occupied village of Mas'ada said the over six month open strike staged by the Golan people in 1982 in defense of the land and the Syrian identity was "a tough lesson" to the occupation authorities.
He continued that the Golan people have translated the National Document items into a reality through declaring that "the land is sacred and not one inch of it could be waived."
Governor of Quneitra, Eng. Hussein Arnous, said it is the governorate's priority to reconstruct the villages demolished by the occupation forces and bring citizens back to them to unite with the land near the barbed wire.
He cited a number of villages which restored life after having been reconstructed, adding that other villages are in the process of reconstruction in support of the governorate's inhabitants and their defense of their land.