Africa
One dead, at least five injured in Bani Walid Libya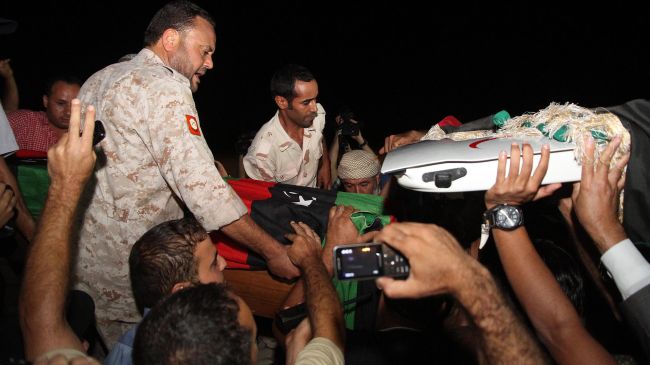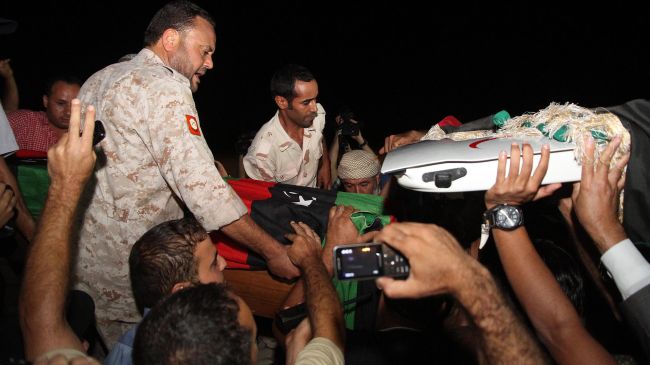 One person has been killed and five more have been injured in clashes near the northwestern Libyan city of Bani Walid.
The three-hour-long firefight between two opposing armed groups, from Bani Walid and the Mediterranean city of Misrata, took place in the valley of Mardun, located 10 kilometers east from Bani Walid on a road leading to Misrata on Tuesday.
"A resident of Bani Walid was killed in combat against armed groups from the city Misrata," Bani Walid spokesman Massud al-Waer said.
Bani Walid was the stronghold of former Libyan ruler Muammar Gaddafi's supporters.
Salem al-Waer, leader of the largest armed group in Bani Walid, confirmed that one person was killed, adding, "The situation is under control now."
Tensions rose between the two cities after Omran Ben Shaaban from Misrata, who was credited with capturing Gaddafi, was kidnapped and later shot in Bani Walid in July.
Shaaban was freed around 50 days later in critical conditions, and taken to the French capital Paris for medical treatment, where he died of injuries last week. His body was transferred to his hometown city of Misrata.