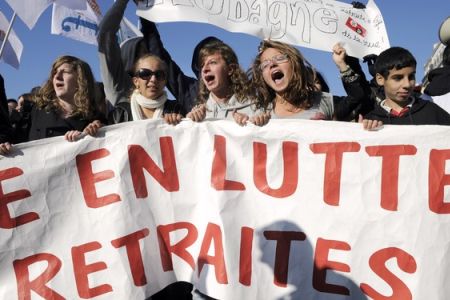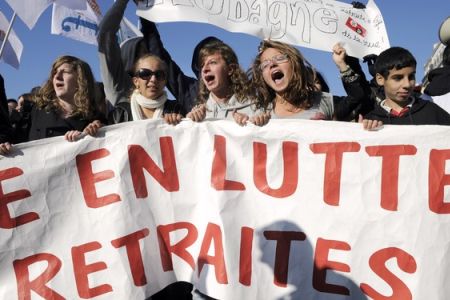 The unemployment rate in France among youth aged 15 to 24 years has reached 25 percent during the third quarter of 2010, well above the European average of 20 percent.
This figure, the highest level recorded since 1975, was about 24.2 percent in the April-June quarter, reports said. The nationwide jobless rate, however, experienced a peak 10 percent in late 2009.
France's overall jobless rate stands at 9.7 percent, unchanged from the previous quarter, is lower than the euro zone average of 10.1 percent.
For people of age 50 and more, joblessness currently stands at 6.6 percent, increasing from 6.4 percent during the second quarter of this year.
For people aged between 25 and 49 years, unemployment has dipped slightly from 8.9 percent to 8.8 percent during the second quarter of this year.
In mid-November, a survey conducted by OpinionWay polls showed that 64 percent of people feel toppling unemployment is the government's top priority.
Young people say the government's decision to add two years to the minimum retirement age has lowered their job prospects. As a result, many of France's youth joined in on the unprecedented street protests over pension reform in recent months.
Between two-thirds and three-quarters of the French population oppose the government's pension reforms.
At the height of the protests in October, all of the country's 12 oil depots were shut down, causing fuel shortages and transport problems.
Sporadic violence also occurred across France, as people clashed with police forces, leading to the arrest of more than 1,000 protesters.