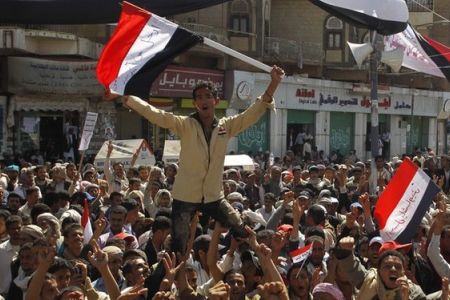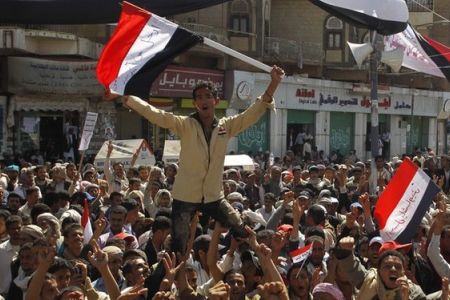 One person has been killed and dozens were injured when security forces opened fire on protesters in the Yemeni capital Sana'a.
One man died and about 100 people were injured on Tuesday during clashes after security forces stormed Sana'a University to disperse students camped out on the campus.
On Monday, President Ali Abdullah Saleh called for a national dialogue conference, but the opposition's rotating President, Yaseen Saeed Noman, rejected the proposal, which was made to defuse the tense situation.
Dozens of people have been killed and hundreds more have been injured in the Yemeni government's violent crackdown on anti-regime protests.