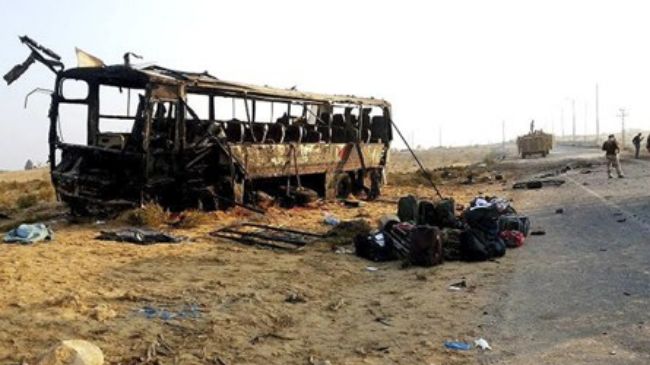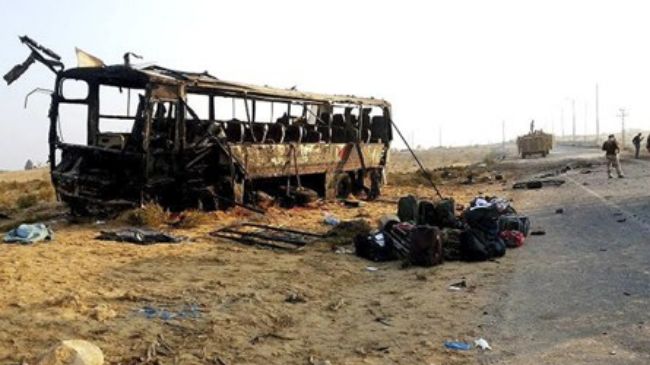 At least one person has been killed and several others wounded in a bomb attack near a passenger bus in the Egyptian capital, Cairo, officials say.
Security officials said the improvised bomb went off near a public transport bus in the capital's northern neighborhood of Nasr City at the intersection of two busy streets on Thursday.
The Egyptian Health Ministry said the wounded had mild to moderate injuries.
According to reports, police forces defused another bomb in the same area.
The incident comes two days after the Ansar Beit al-Maqdis militant group based in the Sinai Peninsula claimed responsibility for a deadly car bomb attack in the Nile Delta city of Mansoura, where 16 people, mostly policemen, were killed and many others were injured.
There has been a surge in violence in Egypt since the Egyptian army ousted Muslim Brotherhood-backed President Mohamed Morsi on July 3.
The military-installed Egyptian government has declared the Brotherhood a 'terrorist group.' The army has accused the group of being behind recent attacks, banning all its activities.
However, the Muslim Brotherhood has denied the accusations, saying that the group is committed to peaceful demonstrations to reinstate Morsi and blames the military-backed government for the violence.