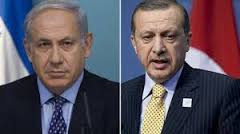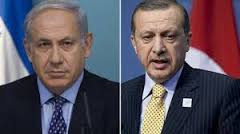 Turkish newspaper revealed that Ankara and Tel Aviv would announce next Sunday their decision to normalize diplomatic relations.
The newspaper quoted what it described as high-level sources as saying that an official at the Turkish Foreign Ministry and Israeli Prime Minister Benjamin Netanyahu special envoy will meet Sunday to announce the full normalization of relations, after the crisis which erupted when the enemy soldiers broke into to Turkish aid ship Navi Marmara in 2010.
Hurriyet added that the normalization of relations between Turkey and the Zionist entity will be announced formally in July, before exchanging ambassadors by the end of the same month.