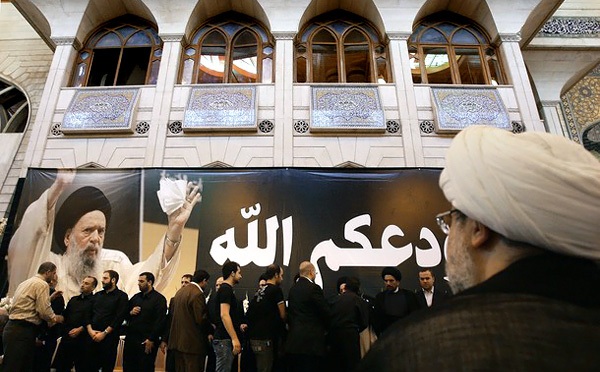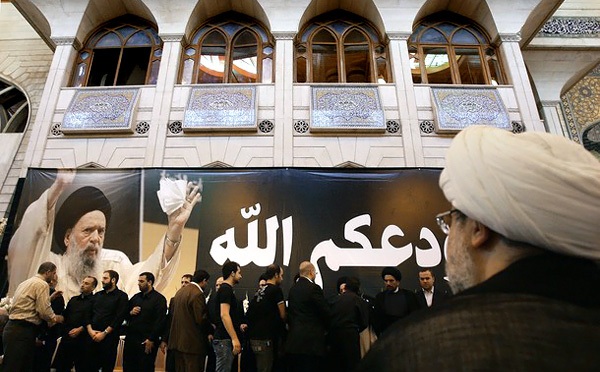 One week has passed on the demise of Ayatollah Mohamad Hussein Fadlullah.
For this occasion, a Fatiha session was held at the Hassanein Mosque in Haret Horeik in Beirut's southern suburb. Quranic verses were recited and excerpts of the late Ayatollah speeches were broadcast through a large screen.
Political, religious, and public figures attended the ceremony amid sadness over the passing away of a prominent religious figure and a compassionate father that has inspired many, including westerners.
CNN reporter, from Lebanese origins, Octavia Nasr was fired because of a twitter message expressing her sadness over the demise of Ayatollah Fadlullah. Nasr later apologized for her tweet but CNN officials said her credibility had been compromised.
Hezbollah's Media Relations' official Ibrahim Moussawi said CNN's decision was tantamount to "intellectual terrorism" and reflected the West's "double standards" in dealing with the Mideast.
He said in a statement issued on Friday that the decision to fire Nasr a Lebanese who worked for CNN for two decades exposes America's false claims regarding freedom of expression
Britain's ambassador to Lebanon Frances Guy also wrote an article on her blog titled "The passing of decent men", in which she showed respect for the late Ayatollah. However she came under severe Israeli criticism and eventually her article was removed "after mature consideration" according to Britain's foreign office.