Europe
Only Germany's Merkel backs austerity in Europe: French minister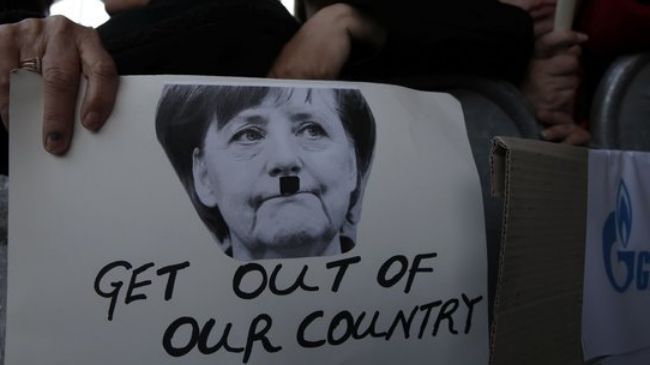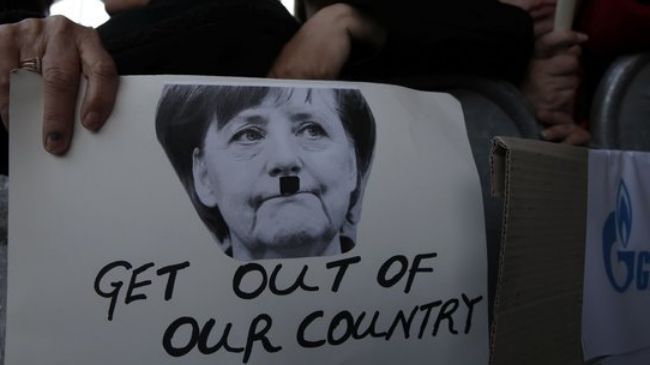 A French minister has blasted the "failing" austerity policies imposed on European economies, saying the measures are only backed by German Chancellor Angela Merkel and a few others.
In a interview with The Observer newspaper, French Consumer Affairs Minister Benoit Hamon said it was "time to finish with the politics of austerity in Europe."
"Only Merkel, supported by a few northern countries, believes austerity is working … when it's clear there is no prospect of unemployment rates going down," the socialist minister added.
Hamon further stated that a majority of leaders and economists in Europe are against austerity policies, while "the only economy that is resisting, opposing, vetoing is Germany."
On Friday, a French Socialist Party document on Europe was released, accusing Merkel of "selfish intransigence" and being obsessed with "Berlin's trade balance and her electoral future."
The document read, "The friendship between France and Germany is not a friendship between France and the European policy of Chancellor Merkel."
On the same day, the socialist parties of France, Spain and Portugal held a meeting in the Portuguese capital, Lisbon, to discuss ways to tackle austerity policies in the European Union.
Analysts say the Lisbon meeting showed that Europe is divided into two ideologically opposed camps.
Merkel, who is facing Germany's federal elections on September 22, wants to promote the image of a politically united Europe tackling the ongoing debt crisis.
The French Socialist Party has urged President Francois Hollande to dispute Merkel's austerity policies more forcefully.
Europe plunged into financial crisis in early 2008. The worsening debt crisis has forced the EU governments to adopt harsh austerity measures and tough economic reforms.