Syria
OPCW: Chemical Production Facilities Destroyed in Syria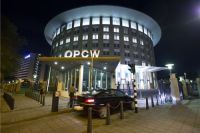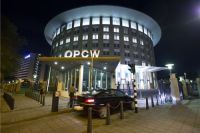 The international chemical weapons watchdog announced that Syria has destroyed all of its declared chemical weapons production and mixing facilities, meeting a major deadline in the disarmament program.
According to a document seen by Reuters, the Organization for the Prohibition of Chemical Weapons (OPCW) is "satisfied it has verified, and seen destroyed, all declared critical production/mixing/filling equipment from all 23 sites".
OPCW earlier said its teams had inspected 21 out of 23 chemical weapons sites in Syria.
The equipment from the other two were too dangerous to inspect, but had been moved to other sites which experts had visited.