Syria
OPCW: Last batch of Syria CWs packed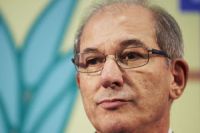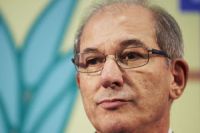 The Organization for the Prohibition of Chemical Weapons (OPCW) says the last batch of Syria's chemical weapons has been packed and will be taken out of the country as soon as the security situation permits.
According to Press TV, OPCW Director General Ahmet Uzumcu said on Thursday "Some 100 metric tons of chemicals, or nearly eight percent of Syria's declared stockpile, remain at a single site," adding "They have been packed and are ready for transportation."
Syria, which has already shipped out 92 percent of its chemical weapons, has agreed to hand over its entire chemical arsenal by June 30, 2014.
Uzumcu added "Syrian authorities have informed that they cannot yet be moved from the storage site due to the security situation in the area."
On September 14, 2013, Russia and the United States agreed on a deal under which Syria would have its chemical weapons eliminated and the US would in return not carry out planned strikes on the Arab country.
The war rhetoric against Syria intensified after foreign-backed opposition forces accused the government of President Bashar al-Assad of launching a chemical attack on militant strongholds in the suburbs of the capital Damascus on August 21, 2013.
Damascus vehemently denied the accusation, saying the attack was carried out by the militants themselves as a false-flag operation.