Syria
OPCW, UN Announce Syria Destroyed Capacity to Produce Sarin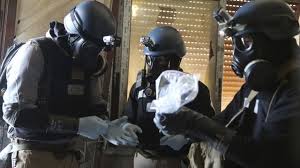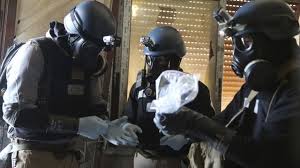 The Organization for the Prohibition of Chemical Weapons (OPCW), which is tasked with overseeing the destruction of Syria's chemical weapons, confirmed on Wednesday that Damascus has destroyed its stocks of a key chemical used to produce the deadly nerve agent sarin.
The "joint mission confirms the destruction of the entire declared Syrian stockpile of isopropanol", a statement said late on Tuesday.
Meanwhile, the statement said that Syria has removed more than 90 percent of its chemical weapons material.
"Now 7.2 percent of Syria's chemical weapons material remains in country and awaits swift removal for onward destruction. The joint mission urges the Syrian authorities to undertake this task as soon as possible," the statement added.
Under a US-Russian deal negotiated last year, Syria signed up to the Chemical Weapons Convention and agreed to hand over its entire chemical weapons arsenal by June 30 of this year.