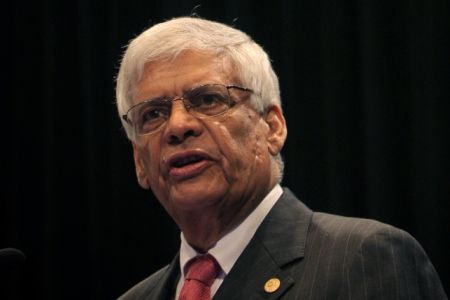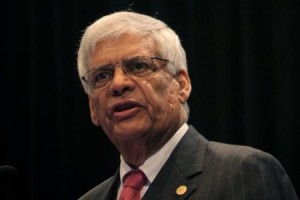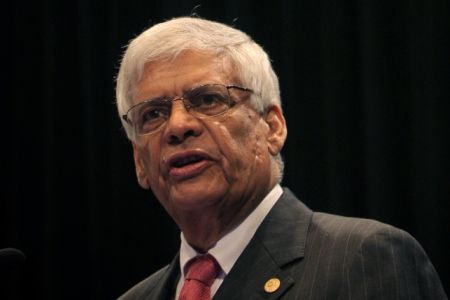 The secretary general of the Organization of Petroleum Exporting Countries (OPEC) says replacing exports of Iranian oil products will be "very, very difficult" if the EU imposes sanctions against Tehran.
"It will be very, very difficult to replace" the exports of this OPEC member, Abdullah El-Badri said at the World Petroleum Congress in Doha on Wednesday.
"I really hope there will not be an EU embargo on Iranian oil," AFP quoted El-Badri as saying.
Referring to Iran's exports to European countries, El-Badri added "Europe now is facing some difficulties… so to cut these 865,000 barrels a day immediately, I think it will be a problem."
On November 21, the United States, Britain and Canada imposed unilateral sanctions on Iran's energy and financial sectors over Tehran's nuclear program.
EU foreign ministers imposed new sanctions against 180 Iranian individuals and companies on December 1. They, however, did not impose an embargo on the country's oil sector.
The ministers threatened in a statement to "extend the scope" of punitive action to strike at Tehran's economic heart.
Chairman of the Majlis (parliament) Economic Committee Arsalan Fathipour warned on Saturday that if the West imposes sanctions on the country's energy sector, global oil prices will soar up to USD 250 per barrel.
Fathipour said, "The sanctions would have no affect on Iran's economy and Tehran will be the ultimate winner of this game."
The US, Israel and their allies accuse Iran of pursuing a military nuclear program and have used this allegation as a pretext to convince the UN Security Council to impose four rounds of sanctions on Iran.
Iran has refuted the US-led allegations, arguing that as a signatory to the Nuclear Non-Proliferation Treaty and a member of the International Atomic Energy Agency, it has the right to develop and acquire nuclear technology for peaceful purposes.