Bahrain
Opposition Leader Condemns Manama-Riyadh's Plot to Annex Bahrain to S. Arabia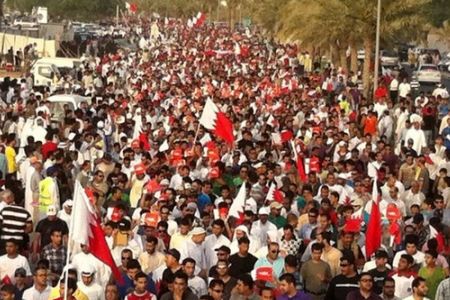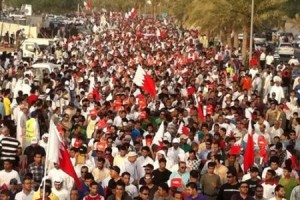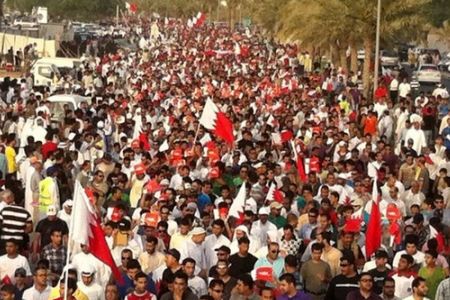 A senior Bahraini opposition leader strongly deplored a plot hatched by Riyadh and Manama monarchies to annex Bahrain to Saudi Arabia, describing it as "illegal".
"The parliament and the ruling government are not representatives of the nation and its demands and any decision taken to implement this (annexation) plan is void and illegal," Bahrain's Al-Wefaq Society Leader Sheikh Ali Salman said on Monday.
He termed the plan a plot to annex Bahrain territories to Saudi Arabia, and said, "The Bahraini regime is pushing the nation into the circle of violence through its incorrect treatment of the popular movement."
All opposition forces in Bahrain have warned about Riyadh's plot to annex the Bahraini territories to Saudi Arabia under the guise of a unity agreement with the Manama regime.
The Bahraini opposition groups reiterated that they would stand up to the Saudi plot, and described the annexation of Bahrain to Saudi Arabia under any title as "dangerous".
They also said that the Bahraini parliament and certain government officials are opposed to the annexation of Bahrain's territories to Saudi Arabia and see it as a threat to the country's independence, sovereignty and social liberalism.
Meantime, Bahrain's Minister of State for Information Affairs Samira Rajab confirmed Manama's agreement with the plan, and said, "I expect there will be a relevant announcement by two or three countries. We can't be sure but I have a strong expectation."
Two of the countries mentioned were Saudi Arabia and Bahrain; Rajab did not name the third.
On the surface the plan is aimed at developing unity between Bahrain and Saudi Arabia with regard to foreign relations, security, military and economy, but in depth the plan is a last-ditch effort by the two countries' monarchs for preventing the success of Bahrain's revolution.
Despite the seeming unity, there are deep divisions among the Persian Gulf Cooperation Council (PGCC) member states, which also include Kuwait, Qatar, the United Arab Emirates and Oman, as its officials meet in Riyadh Monday for daylong talks.
Justin Gengler, a researcher based in Qatar, said hardliners, including the prime minister, army chief and royal court minister see a union as a way of stopping the empowerment of Shiites and preserving the privileges of the ruling family.
A monetary union project has faltered, and other differences also run deep however.
The Arab Spring uprisings have been a challenge for the Persian Gulf rulers. Saudi Arabia took action to suppress the uprisings in Bahrain after being shocked to see Hosni Mubarak fall in Egypt.
Rajab said there were "reservations" among some PGCC members over the union, while the deputy head of Bahrain's appointed upper house of parliament said he was skeptical.
Bahrain opposition figures call the Saudi proposal of union an assault on Bahrain's remaining sovereignty.
"There should be a referendum," said Abdul Jalil Khalil, a senior member of Al Wefaq, Bahrain's largest opposition party. "A union of PGCC countries is not acceptable."