Europe
OSCE calls on Kiev to disarm pro-Russian protesters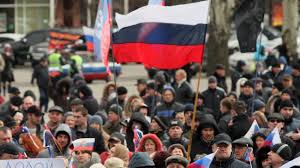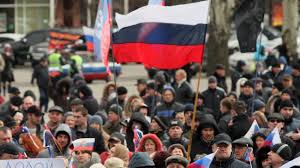 The Organization for Security and Cooperation in Europe (OSCE) has called on Ukraine to disarm pro-Russian protesters following an agreement between Moscow and Kiev.
OSCE advisors arrived in Kiev on Friday to reportedly ease tensions between Ukraine and Russia.
They will guide the implementation of a Thursday deal on the crisis in Ukraine reached between the United States, the European Union, Russia and Ukraine in Geneva.
The special monitoring group is limited to advisory and monitoring roles and lacks any enforcement power.
Kiev launched massive military operations on April 15, a day after protesters refused to lay down arms and leave occupied state buildings.
Pro-Russia protests gained momentum in the eastern and southern parts of Ukraine after Crimea declared independence from the former Soviet state and formally applied to become part of the Russian Federation following a referendum on March 16, in which almost 97 percent of the participants voted for joining Russia.