Europe
Ousted Catalonia leader can no more give orders: Spanish FM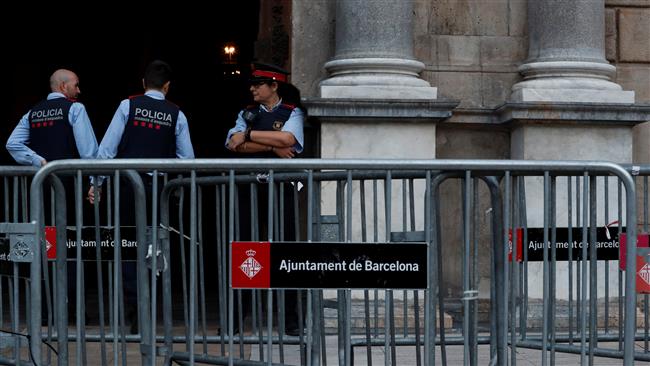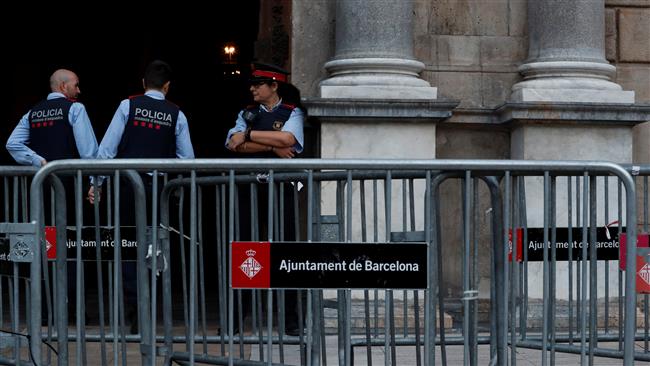 Catalonia wakes up to its first working day under Madrid's direct rule, with the Spanish foreign minister saying the northeastern region will no more recognize orders from its deposed leader, Carles Puigdemont, "no matter what he says."
The central Spanish government suspended Catalonia's autonomy and ordered direct rule in the region under Article 155 of the federal constitution, after its regional parliament voted on Friday to declare independence from the mainland.
Puigdemont and his cabinet were also fired from their jobs and an early regional election was slated for December 21.
He has, however, remained defiant and said only the people of Catalonia could dismiss regional officials.
Spain's control over Catalonia will be put to test on Monday when Catalan politicians and civil servants return to work, amid uncertainty over whether they will accept Madrid's rule, which is aimed at stopping the wealthy region's independence drive.
In an interview with the Associated Press Sunday, Spanish Foreign Minister Alfonso Dastis said if Puigdemont decides to ignore the Spanish government's orders and come back to work on Monday, Catalonia's civil servants will not recognize his authority.
"If he wants to live in a parallel universe he may go on, but nobody, I think, is going to obey him," he said.
"No matter what he says, the central government is now in charge of Catalonia, although we have clearly decided we don't want to be there for the long run," Dastis added.
The top Spanish diploma said, however, that Puigdemont can re-run for office in the December regional election unless he is imprisoned by then for his role in inciting separatism by staging the unconstitutional referendum on October 1.
Spanish prosecutors have said they are considering whether to file rebellion charges against separatist Catalan politicians.
The comments come as Catalonia's pro-independence campaigns have called for widespread civil disobedience, giving detailed instructions to the around 200,000 civil servants of how they should act.
Another test of the government's response will be whether companies stop relocating out of Catalonia in search of stability and legal certainty after several hundred moved out earlier this month.
Puigdemont has not announced his next move, but he appeared on regional television on Saturday, urging Catalans to peacefully resist the takeover. He had said previously that he is not going to run for re-election.
Dastis further said Catalan separatists "should think twice" before shunning the December election because the vote "will be held according to the law. So the results will have to be respected afterward."
Spain is taking a gamble by calling a vote that could strengthen the pro-independence majority in the Catalan parliament.
Asked about such possible scenarios, Dastis said he did not think it would lead to the breakup of Spain, but could potentially lead to expanded self-rule for Catalonia.
"I rule out full independence but not necessarily more autonomy, even if they are now already one of the regions with the highest powers and competences not only in Spain but in the world at large," he said.
Dastis noted the Catalan parliament's declaration of independence had no support among his colleagues in the European Union.