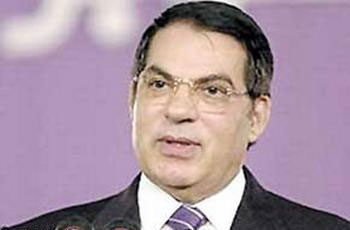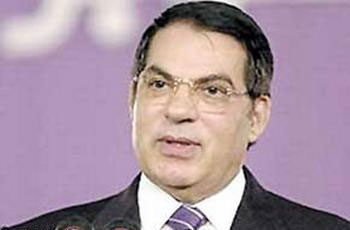 A plane carrying ousted Tunisian President Zine el-Abidine Ben Ali, who handed over power to Prime Minister Mohammed Ghannouchi and fled the country, has landed in Jeddah, Saudi Arabia.
Ben Ali and his family arrived in Jeddah in the early hours of Saturday morning, a Saudi official said.
"We have welcomed His Excellency Ben Ali and his family to the kingdom," the Saudi Press Agency quoted a government statement as saying.
Ghannouchi, who announced that he had taken over as interim president shortly after Ben Ali left the country, has now declared a state of emergency.
The interim president says army helicopters will ensure security around the capital, but there are reports that security forces have left their posts as the national crisis deepens.
Gunshots were heard in central Tunis late on Friday but had fallen silent in the early hours of Saturday.
Witnesses say there are helicopters flying over the city with spotlights as the central train station of Tunis and many supermarkets are on fire.
Ghannouchi described the situation as complete security chaos and called on residents to join forces to protect their property.
Tunisian demonstrators have also called on Ghannouchi to step down and leave the country.