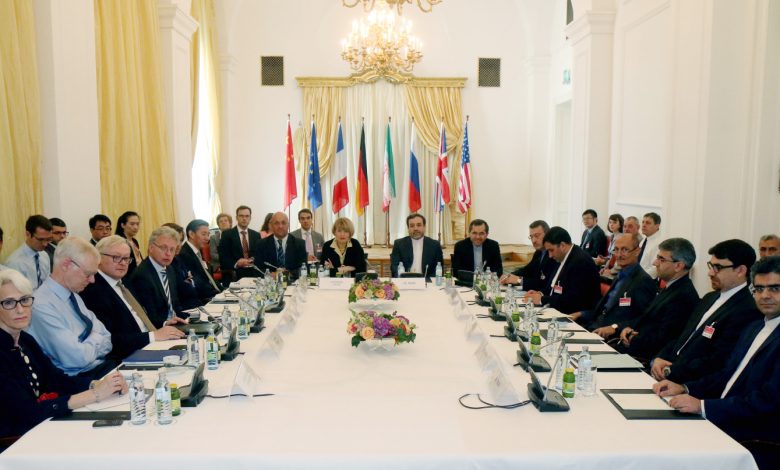 Outcome of Vienna talks on anti-Iran sanctions: 'Almost nothing'
Talks between Tehran and the other signatories to the 2015 nuclear agreement in Vienna have yielded no results so far, with Iran's top negotiator saying there was no agreement yet on how sanctions will be removed or the verification of their removal.
On Friday, envoys from Iran and the P4+1 group of countries — Britain, France, Russia, and China plus Germany — wrapped up four days of talks in the Austrian capital aimed at removing sanctions on Tehran and discussing other issues.
The fate of the multilateral deal has remained uncertain since May 2018, when former US president Donald Trump pulled his country out of the accord and re-imposed the anti-Iran sanctions that had been lifted under the UN-endorsed document. Trump's administration then launched a campaign of "maximum pressure," under which it placed other sets of sanctions under many headings on Iran.
A US delegation had also traveled to Vienna, but it did not have Iran's permission to attend the discussions.
During the negotiations, two expert-level working groups discussed the sanctions Washington might remove as well as the nuclear curbs Tehran might observe, and reported their conclusions to the JCPOA Joint Commission.
'Processes of sanctions relief, verification not yet finalized'
Speaking to Press TV on Friday night, Deputy Foreign Minister Abbas Araqchi, who headed the Iranian delegation to the Vienna talks, said the discussions will resume on Wednesday.
"The conclusion is that we think we are going in the right direction and that we have to continue. It was something that all delegations agreed. We had three days of intensive discussions in two working groups and the job done by the working groups was fairly good, but still they need to continue discussions, especially in the field of sanctions lifting because it is so complicated," Araqchi said.
"Today, we heard the reports by the two working groups. And we decided to give them a break to go back and have more consultations in their capitals and we come back fresh on next Wednesday to resume the talks," he added.https://if-cdn.com/wWvpsqb?v=1&app=1
Explaining Iran's stance on the verification of the sanctions' removal, Araqchi said, "What we mean by verification is to see the effects of sanctions lifting in practice. So, it is not enough for the US to sign waivers or executive orders."
"They have to officially sign [the orders], but what matters for us is to see the effects of sanctions lifting on the ground. And we insist that we have to verify what is lifted. This needs its own methods that we are working on. I don't know how long does it take. But, we stand ready to discuss with other JCPOA participants for a fast and easy verification."