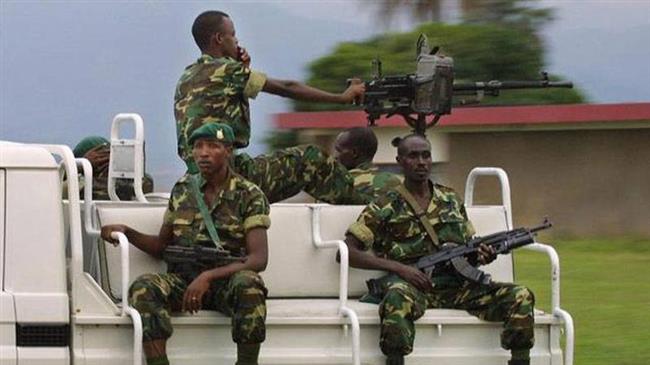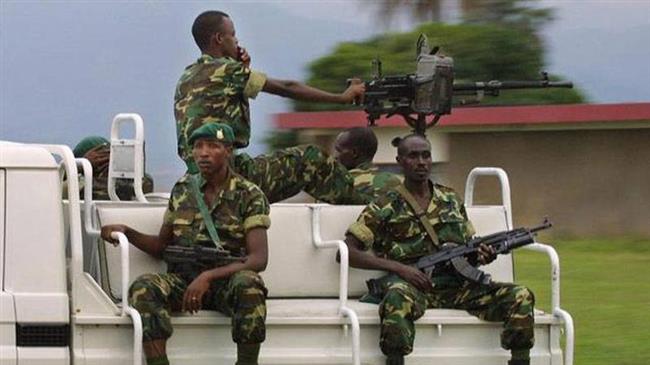 At least 100 armed men have been killed after a cross-border attack against the African nation of Burundi from the Democratic Republic of Congo (DRC), a top military source says.
A Burundian general, speaking on condition of anonymity, said on Sunday that security forces have killed 105 rebels and captured four others out of a total of 121 who entered the province of Cibitoke north of the capital, Bujumbura, earlier in the week.
The general added that two Burundian soldiers were also killed in the clashes.
In addition, the general said army soldiers had "also seized a 60mm mortar, five rocket launchers, machine guns and more than 100 assault rifles."
The Burundian army did not give any further immediate confirmation of the incident as it declines to comment officially on ongoing military operations.
Burundian officials and witnesses have said unidentified armed men came from the DRC's eastern Kivu region – a resource-rich but chronically unstable area that is home to dozens of rebel groups – and crossed into Cibitoke Province during the night to December 31, 2014.
Attacks on Burundi's border region in the past have been claimed by a splinter faction of the rebel movement the National Liberation Forces (FNL).
The main body of the FNL struck a peace deal with the Burundian government in 2009 and since then it has become a political party.
Burundi, a small nation in Africa's Great Lakes region, emerged in 2006 from a brutal 13-year civil war.
Burundian President Pierre Nkurunziza, who took office in 2005, is expected to run for president next June.