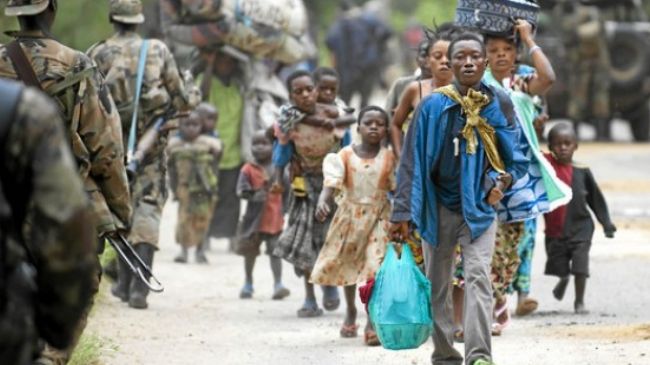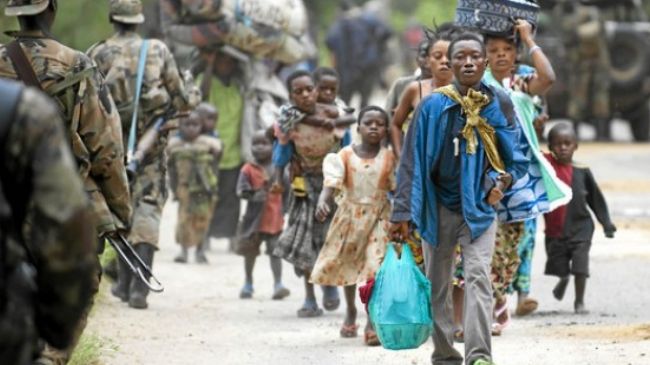 More than 1,000 Muslims have managed to flee the violence in the Central African Republic (CAR) to neighboring Chad amid fears of genocide at the hands of Christian militia.
African peacekeepers escorted the Muslims out of the country from the northwestern town of Bossangoa, authorities said Saturday.
The minority Muslims had gathered at a Quranic school and the Catholic Church's premises, fearing for their lives if they stayed on in the town, police stated.
Thousands of Muslims continue to be trapped in other cities as the Christian militias, also known as anti-Balakas, have launched attacks on Muslims who try to leave the country.
Nearly 15,000 Muslim residents have reportedly been besieged in the CAR's capital of Bangui by Christian militia.
UN Secretary General Ban Ki-moon had warned last week that the CAR crisis could turn into another genocide like that of Rwanda.
The Central African Republic government has acknowledged that it can do little to protect Muslims still in danger, with many saying the presence of troops from France and the African Union has failed to end the violence.
Fierce fighting in the CAR has reportedly killed thousands of people and displaced nearly a quarter of its population.
The CAR has been experiencing deadly unrest since December last year, when Christian militia launched coordinated attacks against the mostly Muslim Seleka group that toppled the government in March 2013.