Iraq
Over 2 dozen ISIL militants killed in Iraq's Anbar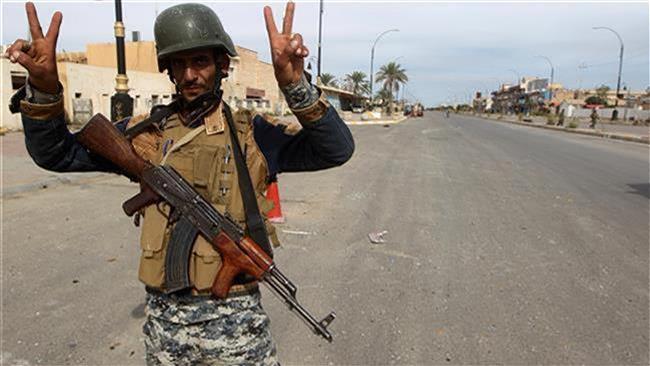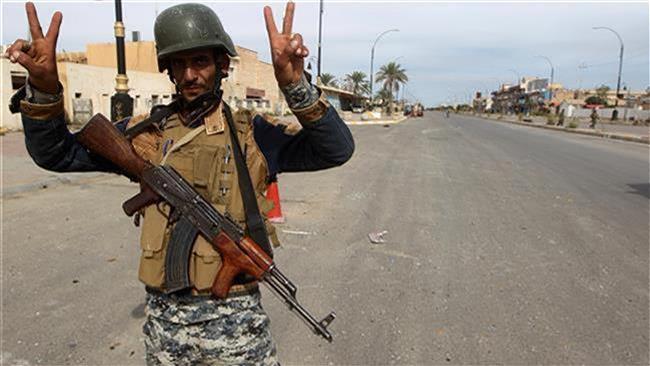 Iraqi forces backed by volunteer fighters have killed over two dozen militants from the ISIL Takfiri group northeast of Fallujah in the country's restive province of Anbar.
Iraq's Baghdad Operations Command announced in a statement on Tuesday that its forces have been pressing ahead with their operations to clear the city of al-Karma from the ISIL militants, killing as many as 27 of the terrorists, online newspaper Iraqi News reported.
The statement said that brigades of the Iraqi Federal Police backed by popular mobilization units, tribal fighters, and the Air Force are "continuing the liberation processes in al-Karma and the surrounding areas."
It also said that the joint forces managed to destroy a number of missile sites, military vehicles and shelters belonging to the terrorists in the operations.
In a separate development in the province, a local source, speaking on condition of anonymity, said that at least 7 Iraqis, including women and children, were killed in mortar attacks in areas north of Fallujah.
No group or individual has claimed responsibility for the attacks yet; but the ISIL terrorist group has on several occasions claimed such terrorist operations across Iraq over the past few months.
Meanwhile, local sources in the Iraqi province of Nineveh said that at least 15 members of the Takfiri group were killed in infighting that erupted between ISIL members in the city of Mosul.
"A struggle and fierce fighting took place between ISIL militants in some areas in Mosul," a local source, speaking on condition of anonymity, said, pointing out that "the fight resulted in the killing of 15 elements and injuring [of] more than 30 others."
The northern and western parts of Iraq have been witnessing acts of terrorism and violence by ISIL since June 2014. The Iraqi army, joined by volunteer fighters, has been battling the ISIL terrorist group to flush the terrorists out of the areas they have under their control.