Syria
Over 20 Terrorist Killed in Syrian Army Counter-Assault in Aleppo Province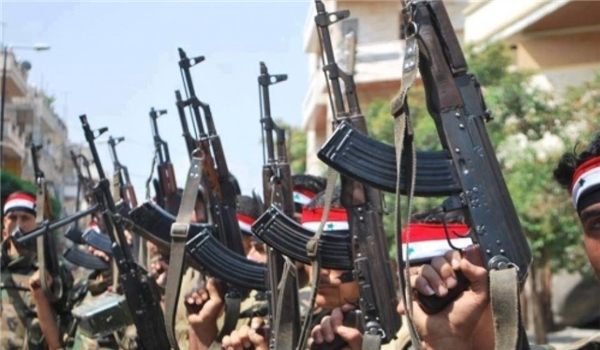 Informed sources in the Northern province of Aleppo said that the rebel groups' massive assault on the Syrian army's positions in Aleppo failed and the rebels fled the battlefront after leaving at least 20 members killed.
The sources said that Al-Nusra Front rebels and their affiliates attempted to break-through the Syrian Armed Forces' frontline at the Al-Zahra Association Quarter for the third time in four days; however, their assault proved unsuccessful and costly, as the Syrian Armed Forces repelled the attack and killed over 20 insurgents.
In the meantime, military sources said that the Syrian Army defended its positions against large-scale offensive of the rebel groups in the nearby areas of Bashkoy, and killed almost 70 terrorists in its counter-attack.
The sources disclosed that massive attacks of the Fateh Halab rebel group, led by Harakat Ahrar Al-Sham and Harakat Nour Al-Deen Al-Zinki, were confronted by the Syrian army men, who killed approximately 70 militants in the fighting.