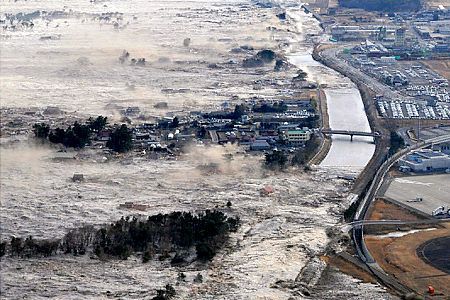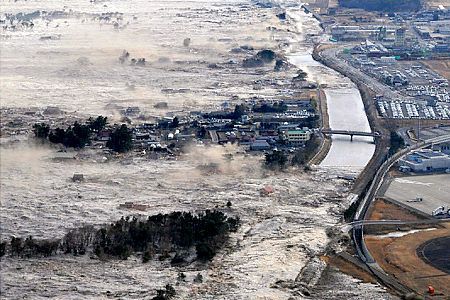 The number of people confirmed dead or missing as a result of Japan's devastating earthquake and tsunami nine days ago has now surpassed 20,000, police say.
According to the Sunday report, more than 15,000 are feared dead in Miyagi Prefecture alone, Reuters said.
On March 11, a 9-magnitude earthquake, off the northeast coast of Japan's main island, unleashed a 23-foot (7-meter) tsunami and was followed by more than 50 aftershocks for hours.
The March 11 quake is now considered Japan's deadliest natural disaster since the 1923 Great Kanto Earthquake, which killed more than 142,000 people.
The fatality report comes as the quake-hit country is also battling a nuclear crisis after reports were confirmed that radioactive iodine entered the country's food chain and tap water.
Japanese authorities have also halted the sale of food produced in areas close to the quake-hit Fukushima Prefecture because radiation above the national safety level has been found in spinach and milk produced in the affected areas.
Last week's quake and tsunami in Japan set off the nuclear devastation by knocking out power to cooling systems at the Fukushima Daiichi plant on the northeast coast.
Since then four of the plant's six reactor units have witnessed fires, explosions or partial meltdowns.
According to the International Atomic Energy Agency (IAEA), Japan on Friday raised the incident level at Fukushima plant from four to five on a 1-7 scale.
Japanese engineers, who are struggling to cool down overheating reactors at the power plant, have managed to connect an electricity line to one of the reactors and are working to restore power to its cooling system.