Syria
Over 27 FSA Terrorists Killed, Injured in Army Attack near Syria's Dara'a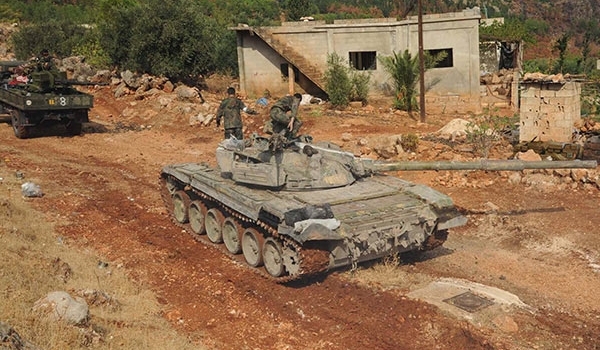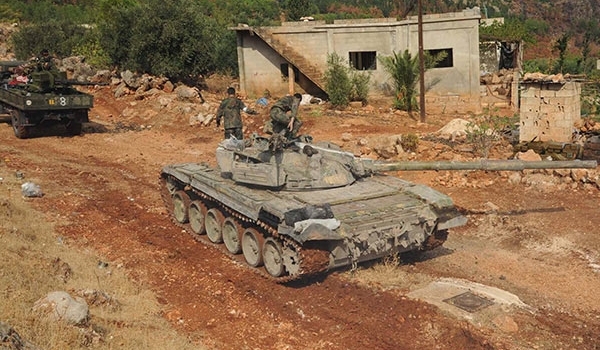 The Syrian Army said that its forces raided positions of the Free Syrian Army (FSA) near al-Yadouda town, and killed or wounded over 27 militants.
The army said that the Syrian forces received information from their Russian advisors after the latter's drones captured images of the FSA Southern Brigades traveling South from al-Yadouda towards Dara'a city in order to attack the Syrian Armed Forces' defensive positions.
The Syrian Army's 15th Brigade of the 5th Armored Division ambushed the military column of the FSA militants and killed at least 10 members of the Free Syrian Army's "Southern Brigades' and wounded 17 others before they attacked the aforementioned militant group's positions at the town of al-Yadouda.
The town of al-Yadouda is strategically located north of Dara'a city. It was captured by the militants at the beginning of their large-scale summer offensive that ended with their failed assault on the provincial capital.
On Saturday, the army targeted positions of al-Nusra Front in Dara'a al-Balad and Dara'a al-Mahatta, inflicting heavy losses on the terrorists.
The Syrian forces also bombed a terrorists' concentration center in the vicinity of the power station in the Northeastern countryside of Dara'a, killing and wounding all the terrorists in the area.
The army also hit al-Nusra position in the area surrounding Makass al-Hajar in the Northwestern countryside of Dara'a, killing several terrorists. A vehicle belonged to al-Nusra terrorists was also destroyed.
Meanwhile, terrorist groups acknowledged the death of 14 of their members in Dara'a.