Syria
Over 35 Terrorists Killed in Army, Hezbollah Operation near Syria's Sheikh Meskeen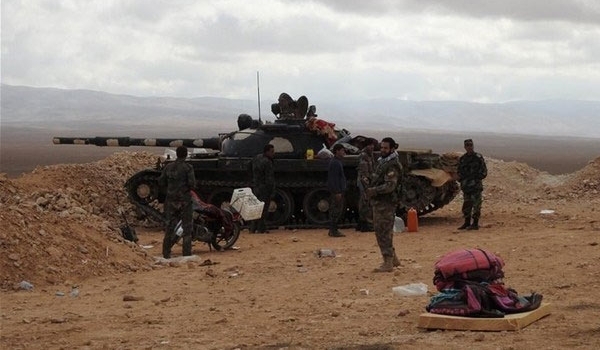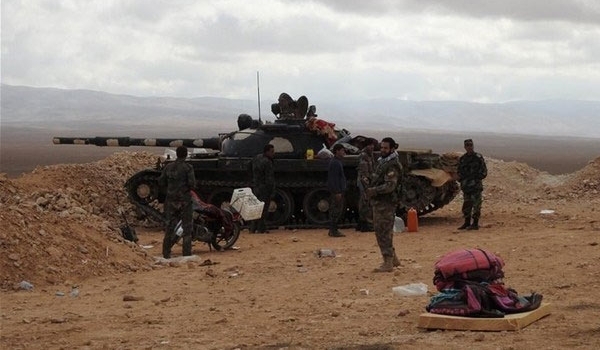 The Syrian Army, National Defense Forces (NDF) and Hezbollah fighters stormed militants' strongholds in the Northern part of Dara'a, and killed at least 37 terrorists, an army source said on Sunday.
The source told FNA that the pro-government forces carried out successfully the first phase of their large-scale operation in Southern Syria, and seized full control over the Northern part of Sheikh Meskeen.
At least 37 terrorists were killed and many more wounded in the clashes, he added.
The source further added that the Syrian army and its allies are now readying to carry out a new phase of their large-scale operation along Dara'a-Damascus highway.
The pro-government forces also advanced towards al-Qasr al-Ahmar and Sheikh Meskeen's prison.
Fierce clashes between the Syrian forces and the militant groups have been underway in Sheikh Meskeen since this morning and military strategists believe that time is ripe for the massive mop-up operation by the government forces to cleanse this important town from militants. The Syrian Army and the NDF started advancing on militant positions in the Northern countryside of Dara'a this morning in a move to take control of Sheikh Meskeen town.
The government forces have also made another push to capture the strategic town through a second front, which ended in their full control over the Northern farms of Sheikh Meskeen and remaining parts of the Water Resources Facility.