Iran
Over 400 Foreign Reporters Covering NAM Summit in Iran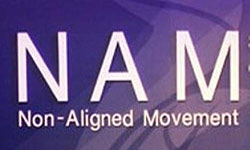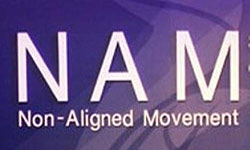 Over 400 foreign reporters from different world states are covering the Non-Aligned Movement meeting in Tehran, an Iranian official announced on Sunday.
"Generally, over 400 foreign reporters from 100 (foreign) media inside and outside the country will cover the 16th heads-of-states NAM summit in Tehran," Head of the Foreign Media Committee of the NAM summit Headquarters Mohammad Javad Aqajari told FNA on Sunday.
He also said that 160 people from over 80 foreign media are covering the first day of the two-day meeting of the NAM Deputy Foreign Ministers and senior experts today.
Aqajari expressed the hope that foreign reporters will be able to convey the message of the conference to the world and show that Iran seeks peace, stability and security of the international community.
The meeting of NAM Foreign Ministers will be held for two days from August 27-28 with the NAM Summit slated for August 29-30.
NAM was founded in Belgrade in 1961 by Yugoslav president Josip Broz Tito, Indian prime minister Jawaharlal Nehru, Egyptian president Gamal Abdel Nasser, Ghana's first president Kwame Nkrumah, and Indonesian president Sukarno, all legends of the national liberation movement, with solid anti-imperial credentials, who advocated a middle course for the developing world between the Western and Eastern blocs in the Cold War.
Its principles are solidarity and peaceful resolution of conflicts, though it was founded as a counterweight to the superpowers, abjuring big power military alliances and pacts.
The movement is publicly committed to sustainable development and the attainment of the Millennium Development Goals, making international financial decision-making more democratic, easing poor countries' debt burden, making trade fairer and increasing foreign aid.
By hosting the conference and taking on the responsibility for NAM leadership, Iran is clearly intent on injecting new life into the most important anti-imperialist international organization.